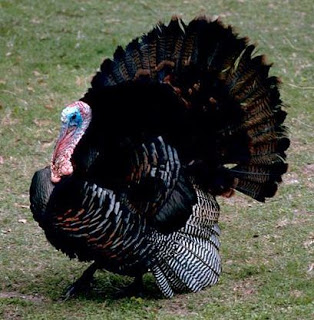 Americans will pay the equivalent of 12 million turkeys in hidden airline fees while traveling over this Thanksgiving holiday, says the Consumer Travel Alliance (CTA), a non-profit organization promoting consumer interests on travel policy issues.
The CTA just released an estimate showing the impact of these fees will be on travelers' pocketbooks over the busy 12-day Thanksgiving holiday travel period – a whopping $167 million, the equivalent of more than 12 million turkeys purchased at retail. That's enough to give a free turkey to every household in the state of California.
"Feathers are flying over hidden airline fees, because Americans are justifiably angry that they can't see the true costs of air travel, nor compare the price of different flights against one another," said Charles Leocha, director of the Consumer Travel Alliance. "Airlines expect consumers to dig through thousands of words of gobble-gobbledygook to find even the most basic fees. Its time to talk turkey and show consumers what their tickets will cost with all the fixings included."
The Consumer Travel Alliance has urged the U.S. Department of Transportation and the U.S. Congress to take action to protect consumer interests and ensure that all ancillary fees are made fully transparent through every booking channel in which each airline participates.
The CTA estimate used November data from the Air Transport Association (ATA) that 24 million Americans will fly over the 12-day Thanksgiving holiday period this year. To calculate the fees paid by those consumers, the analysis used September data from the ATA that cited ancillary fees of $11.58 per passenger per enplanement on U.S. carriers. As airlines do not currently share their ancillary fee data through all distribution channels, the analysis used publicly filed data from the Interactive Travel Services Association that roughly 60% of airline bookings would potentially include hidden fees.
The Consumer Travel Alliance is a nonprofit, nonpartisan organization that works to provide consumers an articulate and reasoned voice in decisions that affect travel consumers across all of travels spectrum. CTAs staff gathers facts, analyzes issues, and disseminates that information to the public, the travel industry, regulators and policy makers. CTA was founded by longtime travel journalists Charles Leocha, former MSNBC travel guru and host of the popular Travel Tips radio program, and Christopher Elliott, ombudsman for National Geographic Traveler and author of travel columns for Tribune Syndicates, MSNBC.com and the Washington Post syndicate.
(Photo credit – animals.nationalgeographic.com)
Categorized in: airline fees, airline travel, holiday travel, Thanksgiving holiday