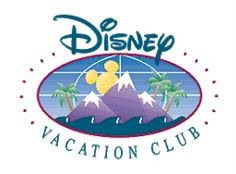 It's always a good thing to keep up to date on the various rules and regulations associated with your timeshare ownership or vacation club membership. The online Wall Street Journal "Timeshare Information" department recently addressed the question "What is Disney Vacation Club's Right of First Refusal?"
The following article, posted by the Wall Street Journal Digital Network, is an easy-to-understand explanation of an important aspect of Disney Vacation Club membership.
Disney Vacation Development, Inc has the first right to purchase any Disney Vacation Club (DVC) real estate interest that is sold on the secondary market. Basically, what this means is that every resale contract must be submitted to Disney for review prior to closing. If DVC feels the purchase price is below market, they have the right to assume the position of the Buyer in the contract and purchase the ownership from the Seller at the contracted price.
When Disney exercises their right of first refusal (ROFR), the original Buyer is released from the contract to purchase. The Seller continues on with the closing as before, only now they are deeding the interest back to Disney. The terms of the sale remain the same, except that a third-party closing agent is no longer used- as Disney handles the new deeding process internally.
The purpose of DVC's Right of First Refusal process is to help control and maintain the value of their timeshare properties. All aspects of a sale are considered by DVD including, but not limited to: sales price, number of vacation points, dues reimbursements, and closing cost distribution. While the ROFR process can be frustrating to a buyer, the end result can be positive for all owners- as consistent decisions for ROFR help to maintain a more consistent resale market for owners. During the recent challenging economic period, Disney has become far less aggressive in assuming contracts. A possible result of this inactivity is the decline in resale prices over the past year.
If you are the buyer, and DVC exercises their right of first refusal and replaces you in the transaction, any funds you have deposited into escrow should be promptly refunded in full. You can then make another offer to purchase a DVC resale.