Don't you just love giving your opinion? RedWeek.com can use your help – and your opinion – in getting the word out about the great benefits of a RedWeek.com membership. Your positive reviews can make a difference! Help increase RedWeek's visibility by adding your ratings online.
What would you say are the best advantages to being a member of RedWeek.com? Budget-friendly timeshare rental vacations for the family? A world of travel available with multitudes of timeshare exchanges? A safe and supportive marketplace where you can resell your timeshare? Aren't you Glad you're a RedWeek.com member?!
What if you'd never heard of RedWeek.com? How drastically would that change the way you are currently able to enjoy vacations?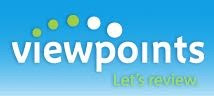 We all love to tell our friends and family whenever we discover an outstanding product or service. And that's a good way to get the word out to more people about the wonderful advantages every traveler or vacationer can enjoy as a member of RedWeek.com.
How to do it? Well, there happens to be a number of online web sites where people can review products and services. These sites offer each of us the chance to give our opinion, and then are great resources that help other people make informed choices.

You can use these sites to help let a lot of people know about RedWeek.com. You may already be aware of these review sites, and maybe have even given your opinion about a product that you've purchased. But remember that online services such as RedWeek.com can benefit from your reviews on these sites, as well.
Review sites such as Epinions and Viewpoints are good fits for reviewing RedWeek.com's services and membership advantages. Other sites that you can use include ReviewCentre, and MeasuredUp. Some already have RedWeek.com listed as a business to review. Or, if you find a review site you'd like to use that does not yet list RedWeek.com, feel free to add RedWeek.com and be the first to write a review. Oh, and let us know as a comment below what site you found so we can add it to our list.

And remember – the more members there are of RedWeek.com, the more choices you yourself will have of where to rent a timeshare, where to exchange your timeshare, where to purchase a timeshare resale, and the more interested purchasers you'll have for your timeshare resale. It's not only fun to give your opinion, but in this case letting people know about RedWeek.com will benefit not only the company, but you as well!
Categorized in: epinions, measuredup, redweek.com, reviewcentre, viewpoints