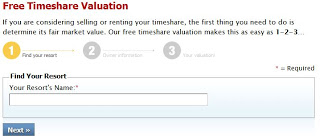 Are you thinking of selling or renting your timeshare? Redweek offers lots of help, including FAQs and a great video "how-to." Now Redweek is offering a tool that you'll also find most helpful – Timeshare Valuation. If you are considering selling or renting your timeshare, the first thing you need to do is determine its fair market value. Find out the resale and rental values of your timeshare with RedWeek.com's free new tool.
When you make plans to sell your timeshare, there are a number of things you need to do. These include checking your paperwork to make sure you know if the property is deeded, right-to-use, or is a club property. You'll also want to contact your resort directly and ask questions before listing your timeshare for sale.
Know your legal limits (you'll find that information also in your paperwork), and you'll want to find out if your resort charges a transfer fee, or if it charges a commission even if it isn't involved in the resale.
When listing your resale on RedWeek, be sure to include as much detail as possible. You'll also need to know if the resort will impose any restrictions on the new owner.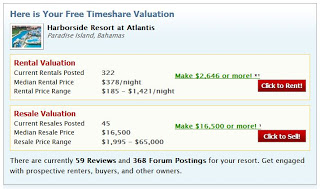 One detail you will definitely need to learn before ever posting the resale or rental is – what is the fair market value of your timeshare. Without that information you can't proceed with your listing. But how to find out that information?
With Redweek's new Timeshare Valuation tool that important information is right at your fingertips, and is as easy as 1-2-3.
Ready to try it out? Click here to get started and follow the 3 easy steps!
Step One: Enter the name of your resort.
Step Two: Enter your owner information, (if you are already logged in, you skip right to step 3).
Step Three: See your timeshare valuation. It's that easy!
Now you're ready to post your timeshare rental or timeshare resale on RedWeek.com.
Categorized in: redweek, timeshare rental, timeshare resales, timeshare valuation