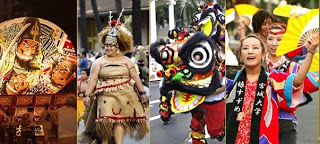 Just in time for Spring Break, the state of Hawaii is pulling out all the stops this March for a month of fun festivals. Rent a Hawaiian timeshare and head to the islands for a Spring Break you won't forget.
The 17th Annual Honolulu Festival, March 11-13, 2011
This three day extravaganza is Hawaii's premier cultural event, and was established in 1994 to promote understanding, economic cooperation, and ethnic harmony between the people of Hawaii and the Pacific Rim region.
Dance performances and traditional art demonstrations are displayed by artisans from Japan, Australia, Tahiti, Philippines, Republic of China (Taiwan), Korea, Hawaii, and other parts of the United States.

Live entertainment, demonstrations and performances will be held at four venues around Honolulu: Hawaii Convention Center, Ala Moana Shopping Center, Waikiki Beach Walk, and Waikiki Shopping Plaza. All are complementary.

On Saturday evening, March 12, be sure to join in the Friendship Gala. Here you'll enjoy the delicious dishes of Hawaii's famous restaurants. And you'll get a unique insight into the cultures of the Pacific through dance, song, and regional cuisine by some of Hawaii's most famous chefs.

Sunday, March 13 is when the Grand Parade makes its way down Kalakaua Avenue in Waikiki. This year's grand marshal is Sanshin (an Okinawan musical instrument) Master Choichi Terukina-sensei, who is a National Living Treasure of Japan.

16th Annual Kona Brewer's Festival, March 12, 2011
The Kona Brewer's Festival is a celebration of more than a decade of brewing excellence in Hawaii. Since its inception in 1996 the festival's mission has been to promote Hawaii's increasing interest in the craft brewing industry. Nearly 30 breweries offer more than 60 types of beer. Chefs from over twenty-five restaurants serve culinary creations and the festival also features live entertainment including music, contests, and fire dancers.
Prince Kuhio Day, March 19 – 27, 2011
Prince Kuhio Day is a State holiday honoring Prince Jonah Kuhio Kalanianaole, one of Hawaii's most beloved monarchs, and Hawaii's first delegate to the U.S. Congress. The week-long festival features canoe races, music and dance, and a royal ball, all held on his native island of Kauai.
There are many budget-friendly Hawaiian timeshares available. You might be surprised at how affordable a Hawaiian Spring Break vacation can be, especially if you split the rental cost with friends.
(Photo credit – honolulufestival.com)
Categorized in: hawaii timeshares, oahu timeshares, spring break travel