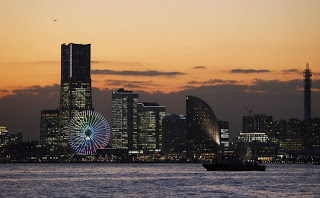 In Part 2 of our 3-Part Series that looks at the impact that the Japan crisis is having on world tourism, Reuters is posting a report entitled "Japan Red Cross says Tokyo Safe for Travel." Following is the Reuters report, posted on March 16, 2011, edited by Jon Hemming.
The Japanese Red Cross says Tokyo is safe for international travelers, the International Federation of Red Cross and Red Crescent Societies (IFRC) said on Wednesday.
Senior IFRC official Matthias Schmale also told a news briefing that Japan was not asking for a massive international aid operation to help cope with its tsunami disaster, but would probably need financial support.
"The Japanese Red Cross is telling us that Tokyo is safe, as far as nuclear radiation is concerned, and that foreigners can come in to travel," Schmale said.
He told the briefing the situation was changing all the time, but that the Geneva-based IFRC which links to Red Cross and Red Crescent societies around the globe had implicit trust in the Japanese society and its information.
Schmale spoke as Japan's nuclear crisis following last week's offshore earthquake and devastating tsunami appeared to be worsening after another fire in a nuclear power plant hit by the twin disasters.
A number of foreign governments have advised caution on their citizens traveling to Japan, while France said the Japanese government was losing control of the nuclear crisis and sent extra flights to Tokyo to bring its citizens home.
Travel News: Crisis in Japan – Part 1
Travel News: Crisis in Japan – Part 3 – Tourism Drops
(Photo credit – uk.ibtimes.com. REUTERS/Yuriko Nakao)
Categorized in: Japan earthquake, Japan travel, Japan tsunami, Tokyo safe for travel, travel news