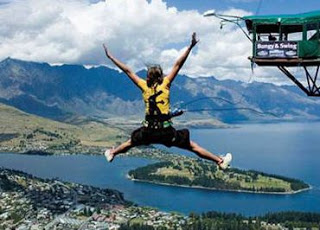 New Zealand's official tourism web site has this to say: "When you're traveling New Zealand, it's the natural attractions that put the magic in your day. Snowy mountains, volcanoes, delectable beaches, remote hiking trails, fiords, wilderness lakes and much, much more." Did you know that New Zealand was such a diverse and beautiful country? There are many timeshare exchanges available all across New Zealand – why not take the opportunity to check this country out for a great family vacation?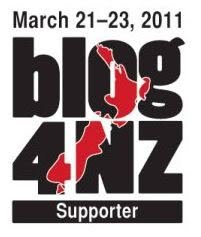 Travel bloggers around the world are uniting to tell the world New Zealand is a great place to travel and there is no better time than now. Blog4NZ is a grassroots blogging and social media effort to support New Zealand travel in the wake of the Christchurch earthquake 1 month ago.
While you plan your New Zealand trip, here are 8 Fun Facts about New Zealand that you just might not have known:
Kiwi
Most people know that the Kiwi bird is endemic to New Zealand and is that country's national symbol, which is why native New Zealanders are also known as Kiwis. However, it's also how the kiwi fruit got its name. The fruit is actually native to China, and in fact is a large gooseberry. When New Zealand decided to cultivate the fruit and export it, they needed a marketing strategy that would tie the giant gooseberry to New Zealand in the mind of consumers – and voila – the kiwi fruit was born.
Lake Taupo
Covering a surface area of 238 square miles, Lake Taupo is New Zealand's largest lake. However, it actually is a volcanic caldera, created by a super volcano that erupted more than 26,000 years ago.
Wellington
The capital city of New Zealand is the southernmost capital city in the world.
Nuclear Power
Although native New Zealander and Nobel Prize winner Ernest Rutherford devised the orbital theory of the atom, and thus is known as the father of nuclear physics, New Zealand outlawed nuclear arms in the 1980s, and today there are no nuclear power stations in New Zealand.
Sir Edmund Hillary
The first person to reach the top of Mt. Everest, a feat he performed with Sherpa guide Tenzing Norgay in 1953, was born in Aukland, NZ. Time Magazine named Hillary one of the "100 Most Influential People of the Twentieth Century." His face is on the New Zealand five-dollar bill.
Bungee Jumping
This death-defying popular activity was actually invented in New Zealand in 1988 (see photo).
Christmas
Although Christmas occurs in the middle of the summer in New Zealand, the country was settled by Europeans, and therefore many northern hemisphere Christmas traditions continue including decorations depicting snow, reindeer, cheery fireplaces, and ornament-covered fir trees.
The Queen
New Zealand is a constitutional monarchy and Queen Elizabeth II is actually the Queen of New Zealand and the head of state.
Take a timeshare vacation to New Zealand – it truly is a magical land.
(Photo credit – webquest7.blogspot.com)
Categorized in: Blog4NZ, New Zealand timeshares, New Zealand travel, Timeshare Exchange, timeshare vacation