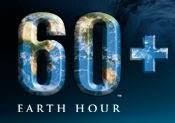 Hilton Worldwide and its portfolio of 10 distinct hotel brands announced today its participation to celebrate Earth Hour 2011 from 8:30 p.m. to 9:30 p.m. local time on Saturday, March 26, 2011.
As more than a billion people and organizations around the world turn off their lights in support of energy conservation, Earth Hour will be recognized at thousands of hotels in Hilton Worldwide's portfolio of brands including Hilton Grand Vacations.
"As a global company with more than 3,600 hotels in 82 countries, Hilton Worldwide is always looking for ways to reduce energy consumption," said Paul Brown, President of Global Brands & Commercial Services, Hilton Worldwide. "We intend to make a big difference through our sustainable actions, and Earth Hour is a unique opportunity for the Hilton Worldwide portfolio of brands to show its continued commitment to this important effort."
Earth Hour will be celebrated across the company's brands and regions through a variety of activities including:
Switching off main building exterior lighting and rooftop neon signage
Shutting down business center equipment
Dimming interior lights in lobby and reception area
Encouraging guests to switch off their room lights
Staging special candle-lit dinners and events to raise awareness
Hilton Worldwide has also encouraged properties within its portfolio to get creative with their Earth Hour celebrations. The Hilton Hawaiian Village in Honolulu will encourage guests to turn off their lights and televisions and join in its second annual hour of storytelling titled "Ghost Stories, Myths & Legends of Hawaii" with one of Hawaii's master storytellers.
Participation in Earth Hour is another step in Hilton Worldwide's commitment to sustainability. In 2010, Hilton Worldwide became the first major multi-brand company in the hospitality industry to make sustainability measurement a brand standard with the implementation of LightStay, a sustainability tracking system developed to improve hotel performance and drive economic returns while decreasing the company's overall impact on the environment.
LightStay analyzes performance across 200 operational practices, such as housekeeping, paper-product usage, food waste, chemical storage, air quality and transportation. The system also measures energy, water use, waste and carbon output at hotels globally. In addition to its function as a measurement system, LightStay provides a "meeting impact calculator" feature that calculates the environmental impact of any meeting or conference held at a property.
By December 31, 2011, all 3,600 properties within Hilton Worldwide's global portfolio of brands will use LightStay, making the company the first major multi-brand company in the hospitality industry to require property-level measurement of sustainability.
Categorized in: earth hour, Hilton Grand Vacations, timeshare news