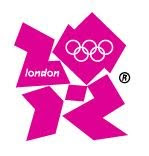 Mark your calendars and start making your timeshare plans – the tickets for the Summer Olympic Games in London in 2012 have gone on sale. The London Olympics will take place July 27 – August 12, 2012.
The London Organizing Committee of the Olympic Games (LOCOG) has provided this information on how to obtain tickets:
If you are a resident of the UK or a designated country, you can apply for Olympic Games tickets through our ticketing website. You will need to create a ticketing account. This is a quick and easy process which will only take a few minutes. Create an account now.
Alternatively, residents of designated European countries will be able to apply for Olympic Games tickets through their local National Olympic Committee or Authorized Ticket Reseller. Find out more.
Residents outside the UK and designated European countries will need to apply for Olympic Games tickets through their local National Olympic Committee or Authorized Ticket Reseller.
Each ticket for a Games event in London or at outside London venues will receive a one-day 'Games travelcard' for the day of that event along with the event ticket. The Games travelcard will entitle you to travel within zones 1–9 in London and by National Rail between London and the recommended stations for some venues outside London (Eton Dorney, the Lee Valley White Water Centre, and Hadleigh Farm).
There will also be a number of events that do not require a ticket, including Athletics-Marathon, Athletics – Race Walk, Cycling – Road (Road Race), Cycling – Road (Time Trial), and the Cycling element of Triathlon. Some viewing areas will be ticketed and these are indicated in the full competition schedule. Big screens at Live Sites across the UK will also screen the sporting action.
Some eight million tickets will go on sale, with tourists from around the world expected to descend on London for the duration of the event.
LOCOG chair, Sebastian Coe, explained: "Today the application process opens to be part of the greatest show on earth. This is a once-in-a-lifetime opportunity to see the world's greatest athletes going for gold in the UK. Our message today is simple – mark the date on your calendar and sign up to our ticketing site at www.tickets.london2012.com to receive all the information you need to help you with the process."
And remember – instead of staying at a London timeshare, you should consider staying in a timeshare in Paris to attend the Olympic games in London. With the high-speed EuroStar train, the trip is just a little over 2 hours between the two cities.
Categorized in: London Summer Olympics, london timeshare, paris timeshare