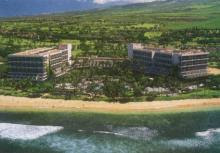 Marriott has three timeshare resort options on Maui. If you're investigating the choices that are offered by Marriott regarding floor plans in its Maui timeshare resorts, here is some good information for you.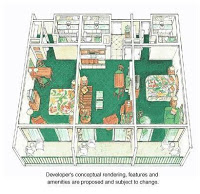 Marriott's Maui Ocean Club is the original structure of this timeshare resort. It's a converted hotel that offers one-bedroom, two-bath, and two- bedroom, three-bath accommodations. Each unit features a king bed, separate bath, and lanai in the master suite, kitchenette with microwave, mini- refrigerator, and dishwasher, and TVs with DVD players. There are 9 floors with 442 suites.
On-site amenities at Marriott's Maui Ocean Club include a luxurious 3.5-acre superpool with a water slide, waterfalls, and children's area, poolside bar, beachfront access to over one mile of Ka'anapali beaches, on-site spa and fitness center, fabulous dining and an array of amenities that provide fun for all ages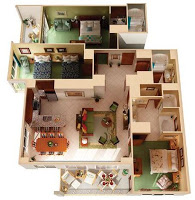 Marriott's Maui Ocean Club is located in the town of Lahaina and overlooks Maui's Ka'anapali Beach. It's also just blocks from Whaler Village for great dining and shopping. Location is perfect for whale watching in the winter.
Your second option is Lahaina Villas at Marriott's Maui Ocean Club, and your third choice is Napili Villas at Marriott's Maui Ocean Club, the newest resort to be built on this property.
Both Lahaina Villas and Napili Villas offer nothing but the best with fully equipped kitchens, in-room washer/dryer, upscale furnishings, and beautiful ocean or mountain views.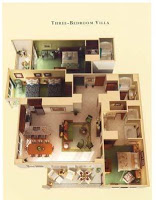 One-bedroom and lock-off units that sleep four with a queen sleeper sofa and king bed are featured by both Lahaina Villas and Napili Villas. Also offered are two-bedroom units sleep eight with two king beds and two queen sleeper sofas. Three-bedroom units sleep ten with a king bed in the master and guest bedroom, a full-size bed in the third bedroom, and two queen sleeper sofas.
Both of these resorts have their own smaller outdoor pools, but share all the amenities of Marriott's Maui Ocean Club as listed above.
Timeshare rentals at Marriott's Maui Ocean Club start at $143/night, at Lahaina Villas at $129/night, and at Napili Villas at $107/night. All three resorts also have timeshare resales listed on RedWeek.com.
If you own a Maui Timeshare, let us know which resort is your favorite and add your comments below. Aloha!
Categorized in: Lahaina Villas, Marriott timeshare, marriott timshare maui floor plans, Marriott Vacation Club, Marriott's Maui Ocean Club, maui timeshares, Napili Villas, timeshare resales