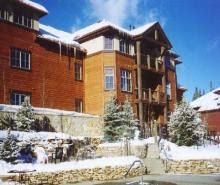 The 3rd annual Wounded Warrior Family Ski Week (WWFSW) is being held this week, April 11-17, 2011, in Breckenridge, Colorado. All of the needed lodging was donated by Grand Timber Lodge timeshare owners. Southwest Airlines donated airfare for all the families flying to this Event.
"We would like to thank all of the Breckenridge Grand Vacations owners who generously donated their timeshare weeks to the 2011 Wounded Warriors Ski Week," said Michael C. Millisor, President of Breckenridge Grand Vacations. "Due to the generosity of these owners, we received enough units to accommodate 11 families, as well as the 5 counselors who will be available to assist these families during their weeklong stay at Grand Timber Lodge."
The eleven families that are participating come from around the USA. All the service members were wounded in the Iraq War within the last 6 years. Their injuries are varied and include amputations, serious injuries to the back, abdomen, arms and legs; paralysis, burns, traumatic brain injuries and post traumatic stress disorder.
The Ski Week includes four days of snow skiing and snowboarding under the direction of the Breckenridge Outdoor Education Center and their adaptive ski instructional staff.
In addition there are four hours of a Healthy Marriage Program conducted for all adults, and a Youth Discussion Program for all children over the age of ten.
WWFSW is a partnership of the Breckenridge Outdoor Education Center (BOEC), the Robert H. and Bonnie Miller Charitable Fund and the Wounded Warrior Disabled Sports Project. This Project provides a snow skiing/snowboarding experience for permanently, severely injured service members from the Afghanistan and Iraq conflicts and the Global War on Terrorism.
The purpose of this Project is to support the recovery and family bonding of these injured service members through spending a week of snow sport adventure and retreat in the incredible beauty of the Rocky Mountains of Colorado. Couples marriage enrichment and children's programs are included as part of the weeks activities.
Although the goal of donated timeshare weeks has been met for 2011, donations are still welcomed. Please send your donations to:
Breckenridge Outdoor Education Center (BOEC)
Attention: Wounded Warriors Family Ski Week Project 2011
PO Box 697
Breckenridge, CO 80424
Categorized in: Breckenridge Grand Vacations, Breckenridge timeshares, Colorado timeshare, Grand Timber Lodge, timeshare news, wwfsw