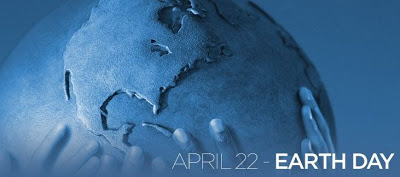 Earth Day 2011 is being celebrated on April 22, all over the world. And odds are that your favorite timeshare resort is going green and doing its part, too.
Earth Day was started over 40 years ago as an "environmental teach-in" by U.S. Senator Gaylord Nelson. Earth Day has gained in momentum every year since its debut in 1970, inspiring awareness and appreciation for the Earth's natural environment.
In 1990, Earth Day's original coordinator, Denis Hayes, took the American event global, and organized Earth Day events in 140 nations. Now Earth Day 2011 will be celebrated in over 175 countries, with individuals, corporations, and governments participating in and focusing on environmental issues. In 2009 the United Nations designated April 22 as International Mother Earth Day.
The travel industry is well aware of the importance of green tourism, especially in the light of statistics that show that the majority of travelers and vacationers support the global movement of green initiatives. In November, 2010, the first World Green Tourism event dedicated to the investment and development of sustainable tourism, took place in Abu Dhabi.
Many timeshare and vacation club companies share this desire to support the earth so that it can continue to support its people. For example, many timeshare resorts in Florida work toward being a Certified Green Lodge, a prestigious designation awarded by the Florida Department of Environmental Protection.
Marriott was the first U.S. lodging company to follow the Global Reporting Initiative (GRI), tracking reductions in greenhouse gas emissions, among other "green" projects that include reducing water consumption per available room by 8.2 percent, increasing LEED® (Leadership in Energy & Environmental Design) registered and certified hotels from 18 to 67, and seeding $2 million to jumpstart an Amazon rainforest preservation project in Brazil.
The Walt Disney Company is well-known for its conversation efforts that span the globe, so it comes as no surprise that Earth Day is a Big Deal day for Disney. "I'm very proud to say that connecting with nature is an everyday passion for the 62,000 cast members at Walt Disney World Resort," said Jackie Ogden, Vice President of Animal Programs and Environmental Initiatives, Disney Parks. "As part of this commitment, cast members are challenging themselves for Earth Day 2011 to double the 10,000 conservation pledges they made last year to reduce their carbon footprint."
Some of the things they plan to do that might give you some good ideas include:
Raising thermostats by two degrees in the summer and lowering them by two degrees in the winter.
Using reusable shopping bags, utensils and drinking containers.
Recycling anything and everything possible.
Minimizing the use of pesticides and fertilizers.
Reducing water use by installing low-flow shower heads and turning off the faucet while brushing teeth.
Happy Earth Day, Everyone!
Categorized in: earth day, Marriott, timeshare companies, vacation club