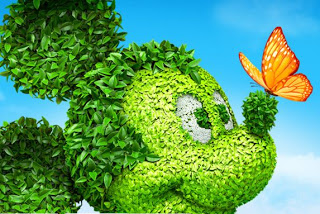 It's May, and that brings to mind just one thing – beautiful May flowers. After the winter we've all been through, the thought of masses of bright, colorful blooms is almost addictive. There are many May flower festivals across the country, and one place where you can see everything in one spot is Epcot. Rent a Disney timeshare or timeshare in Orlando and indulge your May flower dreams to your heart's content. The Festival, which started in March, goes through May 15, so you still have time to join in the spring time fun.
The 18th Annual Epcot International Flower & Garden Festival is being sponsored by HGTV. For the first time, the country's leading home and lifestyle television brand brings a special blend of design, decorating and landscaping inspiration to this gardening extravaganza at Walt Disney World Resort in Lake Buena Vista, FL.
At the Festival Center presented by HGTV, popular celebrity experts appear each Friday, Saturday and Sunday of the festival on the HGTV Stage. The HGTV hosts will deliver valuable tips to Disney guests on topics including "Mobile Gardens," "Secrets to Bringing Indoor Style Outside" and "Gardening with Kids." May 6,7,8 will be Frank Fontana from Design on a Dime, and May 13, 14, 15 will showcase Vern Yip, HGTV Design Star.
"We are thrilled to welcome HGTV and so many of the network's great Talent to Epcot this spring," said Dan Cockerell, vice president of Epcot. "HGTV's design and gardening personalities add an exciting, and entertaining new element to a festival that reinvents itself year after year."
As part of the sponsorship, HGTV also will present a new, twice-its-previous-size Bambi's Butterfly House along the Future World Imagination Walkway. Inside this popular festival stop are hundreds of native butterflies and character topiaries from the timeless Disney classic film, "Bambi."
"People visit Disney for a memorable experience where they are inspired, enlightened and entertained," said Jim Samples, president, HGTV. "Our star designers will provide just such an experience for the Disney guest during The Epcot International Flower & Garden Festival presented by HGTV. Disney is the ideal venue and destination for us to connect face-to-face with our passionate viewers."
In addition to its own celebrity stage appearances, HGTV will present the popular twice-daily Disney Gardening at Home series, where you can join a workshop and take home projects ranging from hanging baskets to water garden features.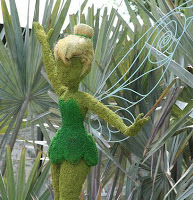 There is even a place where your little ones can enjoy the festival – the Pixie Hollow Fairy Garden. Here fabulous Disney fairies alight to greet all young fans who enter this whimsical garden, that's designed with play structures for children ages 2-5.
(Photo credit – disneyworld.disney.go.com)
Categorized in: Disney timeshare, Epcot Garden Festival, Orlando Family Vacation, Orlando timeshare, rent a timeshare