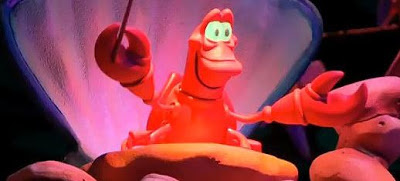 If you are looking for ideas for a summer of exciting family vacation plans, consider a trip to Disneyland. An Anaheim timeshare rental can help you with the budget, and your family will have the time of their lives at the new and improved Disney California Adventure Park.
When Disneyland opened on July 17, 1955, Walt Disney promised, "Disneyland will never be completed. It will continue to grow as long as there is imagination left in the world."
The Disneyland Resort grew in 2001 with the addition of Disney California Adventure (DCA) Park, Disney's Grand Californian Hotel & Spa and the Downtown Disney District. Now the next great Disneyland Resort expansion is underway – Disney California Adventure Park is being transformed with brand new attractions, spectacular new entertainment, more Disney Characters and more magic than ever before.
Since the $1 Billion renovation and expansion of Disney California Adventure Park began, the resort has already opened Toy Story Mania! Games of the Boardwalk, Mickey's Fun Wheel, Silly Symphony Swings, and the nighttime spectacular "World of Color." See a sneak peak here:
Now, Walt Disney Imagineering has turned its sights to the next highly-anticipated opening: The Little Mermaid – Ariel's Undersea Adventure. The expected grand opening of this long-awaited attraction is June 3, 2011, with perhaps soft opening preview rides available 2 or 3 weeks in advance.
"This is the first time you're going to be able to ride through the experience of "The Little Mermaid." We want to make this a very immersive attraction where we're actually taking people under the sea," said a Walt Disney Imagineer. "It's mostly just good old fashion theatrical story telling that we're using. We also have some new special effect technologies that we want to utilize here…The Little Mermaid is going to be an incredible experience."
The final phase of the DCA expansion project will open in 2012 – Cars Land, based on the 2006 hit Pixar film "Cars." The feature ride of this 12-acre land is Radiator Springs Racers. Using a ride system similar to the Test Track at WDW's Epcot, you'll experience wild hairpin turns and breathtaking banked curves.
Other Cars Land attractions include Mater's Junkyard Jamboree where your ride vehicles are tractors with pull cars that move to music, and Luigi's Roamin' Tires, an updated version of the fun original Disneyland Flying Saucers.
So plan your exciting Disneyland summer vacation now, with a budget-friendly Anaheim timeshare rental. Dolphin's Cove Resort has timeshare rentals starting at just $85/night, and timeshare rentals at the Peacock Suites Resort start at just $65/night. Both of these resorts are located less than a mile from Disneyland.
(Photo credit – insidethemagic.net)
Categorized in: Anaheim timeshare, Disney California Adventure, Summer travel, timeshare rental