RedWeek.com is a Legacy of Hope Sponsor of Vision House, a Seattle area non-profit organization who's mission is to "make a significant contribution to the community by reducing the number of homeless men, women and children in Washington State.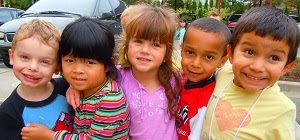 "Our Vision is to dramatically change the lives of the homeless by providing housing and services, enabling our residents to avoid homelessness, poverty and abuse in the future."
Giving back to its community, RedWeek.com, headquartered in Renton, WA, has donated $10K to support the work of Vision House.
"My wife and I have always believed that we should support our community, either through charitable donations or the donation of time and resources," said Randy Conrads, RedWeek.com founder and CEO. "Vision House is amazing organization dedicated to helping men, women, and families who are without homes, food, or clothing. Their focus on helping the children of those families is heartwarming."
The most significant event of the year for Vision House will be held on Wednesday, May 18, 2011, with a luncheon at the Bellevue Hilton. While there is no charge for the lunch, guests are encouraged to give a donation, buy a table, or become a sponsor.
Vision House was started in 1990 to provide safe housing and services for homeless single mothers and their children, and separately for homeless single men recovering from drug and alcohol addiction.
The organization's goal is to meet the needs of suffering community members in practical ways: to coordinate successful re-integration of residents into the community through adequate housing, counseling, child care, food, clothing, education and vocational training, life skills development, employment, medical and dental care.
"Since our beginning, nearly 700 homeless men, women and children have benefited from our services," said a Vision House spokesperson. "We have an incredibly strong success rate – since 2002, 93% of the residents in our family program have transitioned to permanent housing, and 72% of the men in our men's recovery program have transitioned to permanent housing."
Register your RSVP for the luncheon here.
RedWeek.com® is a timeshare marketplace, connecting timeshare owners with the traveling public. RedWeek.com supports a number of charities including Christel House International, Vine Maple Place; and Operation Homefront.
Categorized in: charitable giving, helping the homeless, largest timeshare marketplace, redweek.com, Vision House