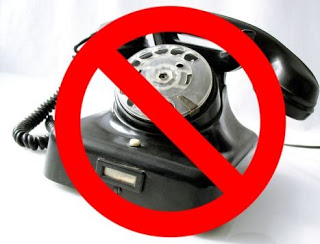 Timeshare resale scams are everywhere, and made the Better Business Bureau's (BBB) list of the top 10 scams and rip-offs in 2010. The BBB has seen a 40% increase in complaints, and the Federal Trade Commission says timeshare resale scams have tripled in the past two years.
BBB associates Roberta Namee and Mary Ann Redeker-Perez have put together the following 10 Tips on how you can avoid a timeshare resale scam.
If a company or business approaches you about selling your timeshare – be skeptical.
Don't agree to anything over the phone or online until you have had a chance to check out the reseller. Do a Google search for complaints.
Ask the salesperson for all information in writing before you make any kind of agreement.
Contact the state attorney general and local consumer protection agencies in the state where the reseller is located to see if any complaints are on file.
Make sure the company has a verifiable physical address.
Beware of companies that ask for a fee up front. Get refund policies and promises in writing.
Ask if the company's agents are licensed to sell real estate where your timeshare is located, and verify it with the Real Estate Commission. Deal with only licensed real estate brokers and agents, and ask for references from satisfied clients.
Find out how the company will promote and advertise your timeshare. Ask for regular progress reports.
Be wary of a company that guarantees it can sell your timeshare for a profit. That's difficult to do even in a good economy. Timeshares generally depreciate in value and cannot be considered a "real estate investment."
Do not, under any circumstances, let the salesperson push you into a quick agreement by telling you that if you delay (to take time for your research, etc.) you'll loose the buyer they already have lined up for you.
(Photo credit – slipperybrick.com)
Categorized in: Better Business Bureau, timeshare news, timeshare resale, timeshare resale scam