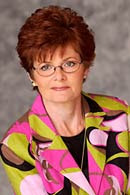 Lisa Ann Schreier, consumer advocate and RedWeek.com contractor, will host a free 60-minute webinar to discuss the benefits of timeshare for summer travelers.
Scheduled for Thursday, June 16, at 5 p.m. Pacific Daylight Time, Lisa Ann will talk about the benefits of timeshare over a standard hotel room, and share with you her Top 5 Tips for securing a timeshare rental on RedWeek.com.
"Join me as I take you through the ins and outs of timeshares, and also the benefits of renting a timeshare for your summer escape," says Lisa Ann.
Register Here – Hurry, space is limited.
Webinar System Requirements Include:
PC-based attendees:
Windows 7, Vista, XP or 2003 Server
Macitosh-based attendees:
Mac OS X 10.4.11 (Tiger) or newer
Lisa Ann, along with the RedWeek executive team, will be available at the end of the webinar to answer your questions. You are welcome to e-mail your questions in advance to support@redweek.com
Lisa Ann Schreier is also known as The Timeshare Crusader and hosts a standing column in the RedWeek monthly e-newsletter which reaches more than 500,000 timeshare owners and travelers worldwide. In addition, RedWeek has created an Ask the Timeshare Crusader topic on our forums pages where you can interact directly with Lisa Ann.
Categorized in: Lisa Ann Schreier, redweek.com, summer timeshare vacation, timeshare crusader, timeshare expert, timeshare rental, timeshare webinar