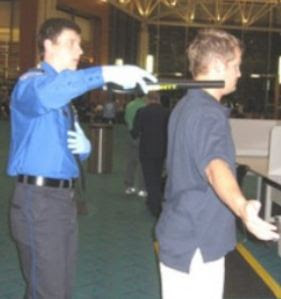 Do you generally fly to your timeshare vacation destinations? Long security lines at airports might become a thing of the past.
The Transportation Security Administration (TSA) has announced it will launch a "trusted traveler" pilot program this fall. The government agency said it will be working with U.S. airline carriers to find some travel volunteers willing to share personal information which will help structure the pilot program. It will mirror similar trusted traveler programs operated by U.S. Customs and Border Protection, and is expected to be offered at a handful of airports while in its testing stages.
The creation of such a program was one of the recommendations the U.S. Travel Association suggested in March, when it launched its own plan to reform the TSA air security experience. Director of Domestic Policy at the U.S. Travel Association Erik Hansen said recent data found that frequent business and leisure travelers would be willing to pay up to $150 to enroll in such a program.
The survey asked more than 1,000 adults how likely they would be to enroll in such a program, if it had an annual fee of between $100 and $150. Of that group, 61% of leisure travelers and 75% of business travelers said they would be willing to pay the fee if it meant less security hassle at the airport.
Hansen said the key things that people consider when traveling are mainly cost and hassle.
"We think we can help improve the hassle that exists for travelers. It's a smarter and better way to conduct aviation security," he said.
Although the TSA will have the final say on how the program is rolled out, Hansen said the USTA envisions a program where it is first clearly determined what makes for a "low-risk traveler," and then allows people to apply to become trusted travelers. This would include undergoing a background check, an interview process and a review of criminal and credit history, as well as frequent flier data.
"They will still need to go through security," Hansen said. "There are certain procedures they will forgo, like keeping their laptops in their bags or keeping their shoes on. It will be a different type of screening that reflects their low-risk nature."
The goal of the program is to reach the most frequent fliers, about 25% of the travel population in the U.S., Hansen said. By removing these people from security lines, other travelers will also benefit by having less people being screened.
"This is important from an efficiency standpoint, because it allows the TSA to focus more resources on the travelers they know the least about," Hansen said.
(Photo credit – newsytype.com)
Categorized in: airline travel, timeshare vacation, transportation security administration, trusted traveler, tsa