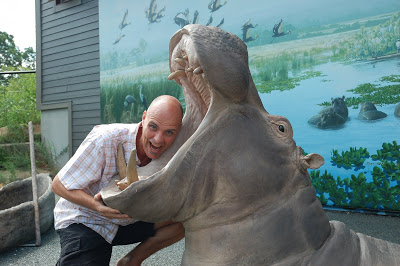 This photo was provided by RedWeek Member Michael R. (shown) who was visiting the International Crane Foundation in Baraboo, WI.
If you'd like to see your timeshare vacation photo featured, just email it to us at: learnmore (at) redweek (dot) com. Just tell us where it was taken, your name and whether or not you are a RedWeek member. That's it!
See Wisconsin timeshares available for your vacation here.
Categorized in: timeshare travel, travel tuesday, traveltuesday, Wisconsin timeshare