Alleppey Backwaters During Sunset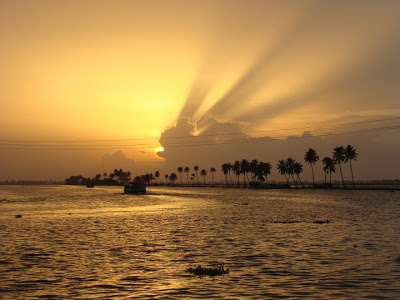 A beautiful India sunset photo of the Alleppey backwaters.
To submit your photo to #Travel Tuesday, just email us at: learnmore (at) redweek (dot) com. Let us know your name and where the photo was taken.
This photo was provided by keralaholidays.com.
Browse India timeshare resorts.
Categorized in: Alleppey travel, india timeshares, timeshare travel, travel tuesday