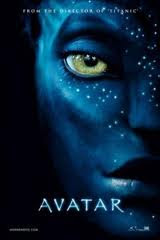 Soon there will be a new reason for you to plan a timeshare rental vacation to Orlando and Walt Disney World. Walt Disney Imagineering has announced a long-term creative partnership with James Cameron's Lightstorm Entertainment and Fox Filmed Entertainment to bring the fantasy world of AVATAR to life at the Disney Parks. And it'll all begin at Disney's Animal Kingdom at Walt Disney World.
"James and his producing partner Jon Landau, along with their team at Lightstorm Entertainment, will serve as creative consultants on the project and will work side-by-side with the Walt Disney Imagineers as we dream up experiences that will take our guests deep into worlds of AVATAR like never before," said Bob Iger, president and CEO of The Walt Disney Company.
AVATAR, written and directed by Cameron, is a science fiction movie that was released in 2009 to critical acclaim and huge commercial success, breaking box-office records both home and abroad.
"We believe Disney's Animal Kingdom is a great fit for this project because it was created to give guests the opportunity to experience the worlds of animals and nature – real and mythical – in new ways," said Tom Skaggs, chairman of Walt Disney Parks and Resorts.
The AVATAR-themed land is to be anchored by multiple attractions, entertainment, merchandise locations, restaurants and other "immersive elements."
"Our AVATAR lands will give guests the chance to see, hear and touch the world of Pandora," said Iger, "and we can't wait to dive in with James Cameron and his team as we create new experiences that will delight and thrill our guests."
Although the film had a PG-13 rating, Skaggs explains: "At its core, AVATAR is a film that embraces strong, positive themes of family, loyalty, living in harmony with nature and belief in oneself – all values that we share at The Walt Disney Company. You can be sure that these are the same themes that we will explore throughout our AVATAR lands. They will be places where friends and families can spend time together getting lost in a fantasy world, one of the true hallmarks of any Disney theme park experience. And with two movie sequels in the works, we feel this is a creative property whose potential is limitless."
Cameron, who is working on the second and third installments of one of the top-grossing films of all time, said the attractions would be a way to bring the lush world of Pandora to life, and would include animatronics and multimedia shows that use 3-D and holographic technology.
"This is a pretty darned exciting project," Cameron told reporters.
The design phase of the AVATAR-themed land in Disney's Animal Kingdom has just begun. Construction is expected to begin in early 2013.
(Photo credit – avatarmovie.com)
Categorized in: avatar at Disney Animal Kingdom, Orlando Family Vacation, Orlando timeshare, timeshare rentals, Walt Disney World