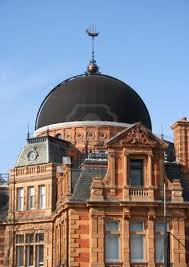 When you plan a timeshare vacation to London, what are the first things you think of? Big Ben, London Bridge, Buckingham Palace? Just as Paris is much more than the Eiffel Tower and its cafés and bistros, London is much more than these icons. Here are two ideas beyond the above to spend a day out in the capital city of the UK.
Shopping
London is the Mecca of shopping, with Oxford Street, Regent St, Harrods, Selfridges and all the big names, including the flagship stores of many department stores.
In addition are shopping centres. A large shopping centre will open in Stratford in East London in time for the Olympics. This is where you'll be able to find the biggest McDonald's in the world.
In the south-east, on the other side of the river, is one of the largest shopping centres in Europe: Bluewater. Talk about being spoilt for choice.
And that's not mentioning all the countless markets and small shops dotted all around London: from the eclectic Camden Market to the flower market of Columbia Road where you will find produce from as far away as the Isle of Wight. Perfect for using in your timeshare kitchen.
Greenwich
Greenwich is a beautiful corner of London in which to spend an afternoon or even a whole day. The Cutty Sark used to be one of its main attractions until it was burned down. It is planned to reopen in time for the Olympics next year. Make your way to the huge Greenwich Park and on your way, stop at the National Maritime Museum to view large scale replicas of all sorts of ships in exquisite detail.
For those into Science, one of the most interesting museums of London will be the Royal Observatory, a short distance away on top of Greenwich Hill within the park (see photo). This is where the famous astronomer Flamsteed, lived, worked and made his observations. Today, due to light pollution and vibrations from the trains, measurements are no longer made here, and the actual work has been moved out to Cambridge.
Check out England timeshare rentals (those not in London are just an hour or so away from the capital city by train).
Also remember you can stay at a Paris timeshare rental and still enjoy a day of sightseeing in London by taking the EuroStar bullet train.
Our guest writer, Henri, is a Londoner who likes traveling. He suggests checking out these Tips for Packing.
Photo Credit: 123rf.com
Categorized in: Big Ben, Buckingham Palace, Cutty Sark, Greenwich, Harrods, London Bridge, London Summer Olympics, london timeshare, paris timeshare, Royal Observatory