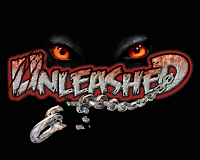 If you're looking for Really scary Halloween fun – look no further than the thrills and chills of Howl-O-Scream at Busch Gardens, in Williamsburg, VA, and Tampa Bay, FL. Rent a timeshare and head to this (shudder) 13th annual macabre event.
The Gardens transforms into screaming fun with a "world tour" of haunted places. Start in Italy where an "excavation" of the buried city of Pompeii has unleashed a thick, sinister fog that envelopes everything and everyone, and all communication to the outside world is cut off. The French catacombs lead to a terrifying underground city beneath a ruined cemetery.
In Ireland a dark tower has been locked away, "existing only in the nightmares of those who had dared to experience Howl-O-Scream's first and most terrifying maze." Now, in honor of Howl-O-Scream's 13 anniversary the tower is open once more – but do not go to the 13th floor.
Other scary events and frightening features include the "Monster Stomp," a "rockstravaganza" musical featuring vampires and witches; "StichinTime," a land of the living dead where zombies and monsters roam; "Unleashed" – Werewolves are on the prowl, hunting for unsuspecting human prey.
Of course, Busch Gardens is known the rest of the year for its many rides and attractions. Along with the haunted houses and spooky creatures, these adrenaline pumping thrill rides are also available. Scream for fun on rides such as the Griffon, Curse of DarKastle, and Lock Ness Monster.
There are ways of enjoying Halloween-themed Busch Gardens with your younger children, too. Go early and leave early (the scary ghouls and goblins start coming out after 6pm). During the day the fun Halloween decorations can be enjoyed in the Autumn sun, and several of the Howl-O-Scream shows present non-scary performances in the afternoons. The daytime version of the lively "Jack is Back" celebration of dancing and boo-gying jack-o-lanterns is a favorite.
There are many great Williamsburg timeshare rental deals available this fall. Fall timeshare rentals in the greater Tampa Bay and St. Petersburg area are also incredibly budget-friendly.
Photo Credit: howloscream.com
Categorized in: Busch Gardens, halloween vacation, Howl-O-Scream, St. Petersburg timeshares, Tampa Bay Timeshares, timeshare vacation, Williamsburg timeshare