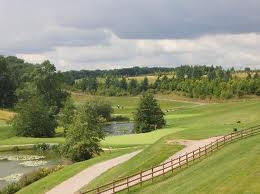 Oakham is the county town of Rutland, England's smallest county and is a great place to go on holiday. With the surrounding countryside, lakes, towns and parks of Rutland and Leicestershire to explore there are plenty of things to do and see.
Below we give our top 5 activities to do when you take a short break to Oakham and the surrounding area.
1. Visit Oakham itself- It seems an obvious place to start, and Oakham itself is a town rich in history and beauty. At its heart it's a traditional English market that has lots of things to do and explore. Included in the town is a traditional butter cross (the tradition of a butter cross dates from medieval times when locally produced butter, milk and eggs were laid out and displayed on the circular stepped bases of a cross on market day) whilst nearby on the 3rd Saturday of every month there is also a traditional farmers market. Near to the market place there is also Oakham Castle which showcases an unusually large collection of horse shoes due to a custom where every peer of the realm for the past 500 years has given a horseshoe on their first visit to Oakham!
2. Rutland Water- One of biggest artificial lakes in Europe, Rutland Water offers plenty of activities to get involved in such as water sports, fishing and sailing. Alternatively if you don't like getting wet, the lake offers fantastic views and is just great to walk around on a nice day. There is a sailing club based on at the lake, which is set on 13 acres of shoreline that offers the chance for you to go sailing or to rent a yacht which is open to all types of experience from novices to experts.
3. Drive a Steam Train! – Has it always been your dream to drive an old fashioned steam train? Well at the Rocks by Rail (Formerly the Rutland Railway Museum) they offer you a chance to do so in a full day's experience of how to prepare and drive an industrial steam train on an authentic quarry railway line. This is surely a great day out and gift for any Dad and young family.
4. Rockingham Castle- Originally built by William the Conqueror it is one of the most impressive Norman castles in the country and was a Royal residence for over 450 years. The Tudor mansion there has architecture, furniture and works of art for you to discover, Charles Dickens was a regular visitor to Rockingham Castle and it is thought he based some of his characters and novels from the experiences he gained there.
Also near to Rockingham is the Norman castle of Belvoir
which was the home to the Duke and Duchess of Rutland since the 11th Century (see photo).
5. Barnsdale Gardens- The gardens attract thousands of visitors every year because enjoy the fantastic gardens which were originally built by the late Geoff Hamilton of Gardener's World. At Barnsdale there are 38 individual gardens to discover as well as a gift shop and a plant nursery where specimens are stored.
Overall there are lots of things to do in and around Oakham with many more things we could have included on our list. The County of Rutland truly is an underrated gem of the English countryside and is a lovely place to stay and visit.
Several timeshare exchanges are currently available in Oakham. Exploring Oakham and the County of Rutland is an easy day-trip from either Edinbridge or London where you can find both timeshare exchanges and timeshare rentals.
This article is a guest post by Daniel from wish.co.uk – for more fun "short break" experiences when visiting England, please click here.
Photo Credits: lateroms.com, planet-q.com
Categorized in: County of Rutland, EdEngland timeshare, Oakham, timeshare exchanges, timeshare rentals, timeshare vacation