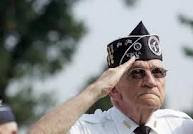 Today is not only Veteran's Day, but a unique calendar date of 11-11-11. Those master numbers are a reminder to us of how deeply important Veteran's Day is and how much we all owe our service men and women for their sacrifices – not only of life and limb, but of the harsh reality of their daily lives, as well.
One way to truly connect to our Veterans, past and present, is to visit the memorials in Washington, D.C., that commemorate their service.
D.C. War Memorial
National Mall, west of 17th St. and Independence Ave. SW.
This lesser known memorial commemorates the 26,000 citizens of Washington, DC who served in World War I. Funding from the American Recovery and Reinvestment Act of 2009 has been approved for $7.3 million to restore the memorial.

World War II Memorial
17th Street, between Constitution and Independence Avenues.
This beautiful structure serves as a peaceful place to remember those who served our country during World War II.
Iwo Jima Memorial
Marshall Drive, next to Arlington National Cemetery in Arlington, Virginia. This memorial, also known as the United States Marine Corps War Memorial, is dedicated to the marines who gave their lives during one of the most historic battles of World War II, the battle of Iwo Jima.
Korean War Veterans Memorial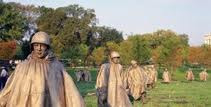 Daniel French Drive and Independence Avenue, SW. Our nation honors those who were killed, captured, wounded or remain missing in action during the Korean War (1950 -1953). Nineteen figures represent every ethnic background. The statues are supported by a granite wall with 2,400 faces of land, sea and air support troops. A Pool of Remembrance lists the names of the lost Allied Forces.
Vietnam Veterans Memorial
Constitution Avenue and Henry Bacon Drive, NW
A V-shaped granite wall is inscribed with the names of the 58,209 Americans missing or killed in the Vietnam War. Across the lawn is a life size bronze sculpture of three young servicemen.
Women in Vietnam Memorial
Constitution Avenue and Henry Bacon Drive, NW.
This sculpture depicts three women in the military with a wounded soldier to honor the women who served in the Vietnam War. The sculpture was dedicated in 1993 as part of the Vietnam Veterans Memorial.
Arlington National Cemetery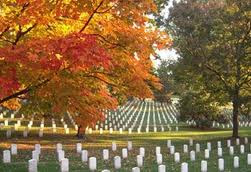 Across the Memorial Bridge from DC. America's largest burial ground is the most iconic and encompassing of all the war memorials. Its acres of white crosses, the sound of the distant firing of a gun salute during a new burial service, and the Tomb of the Unknowns with its reverent and precise guard regimen, all help you feel connected to our nation's veterans as nowhere else.
While visiting the war memorials in Washington, D.C., stay in timeshare rentals at Wyndham's Old Town Alexandria and Wyndham Vacation Resorts at National Harbor.
Thank you to about.com and its article on Monuments and Memorials in Washington, D.C. For information on other war-related memorials to visit in our Nation's Capital on Veteran's Day, read the article in its entirety.
Photo Credit Top: wn.com
Photo Credit Center: members.virtualtourist.com
Photo Credit Bottom: cspan.org
Categorized in: Arlington National Cemetary, Daytona Beach timeshare rentals, war memorials, Washington D.C. area timeshares