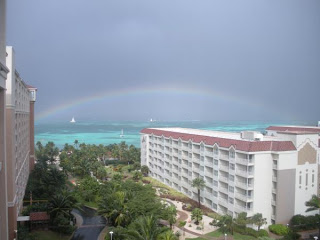 Now is the time to start planning your winter getaway and what better destination than Aruba in the Caribbean? Marriott's Aruba Surf Club in Palm Beach is rated 4.5 stars by RedWeek members.
Marriott's Aruba Surf Club sits beachfront on glittering white sands next to the brilliant turquoise water of the Caribbean. The resort offers everything from the 10,700 square foot Stellaris® Casino to a lazy river and an outdoor swimming pool with a thrilling waterpark slide. The Serenity Pool is perfect for those who want to relax away from the action.
The resort's spacious villas are designed to provide high-quality accommodations within a relaxing, escape resort-atmosphere.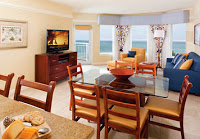 Each villa has spacious living and dining areas, full kitchens, multiple TV sets, VCR, and a private balcony.
Guests of Marriott's Aruba Surf Club have access to services at the Mandara Spa in neighboring Marriott's Aruba Ocean Club's lobby.
Here is just some of what RedWeek members have to say about Marriott's Aruba Surf Club:
Best vacation we ever had. Beautiful large suite. Very clean, staff was very good. Pools, food, weather were perfect. Every day 83 and sunny.
My wife and I along with three other couples and their grown children just spent two weeks at the Marriott Surf Club in Aruba. We have been going there now every year for two weeks in January and two or three weeks in March. We have found that it gets better every year. Hats off to hotel director Scott Derrickson for the outstanding job that the resort does. We will go back year after year for sun and fun. Try it, you love it.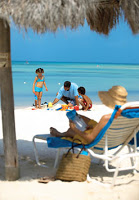 Best Resort ever!! Service is so committed, the amenities are fabulous, villas are large and comfy and so pretty. Love the pools and lazy river and the beach is right there! What more could anyone ask for?
Read more interesting reviews of Marriott's Aruba Surf Club.
Categorized in: Mandara Spa Oahu, Marriott's Aruba Ocean Club, Marriott's Aruba Surf Club, Palm Beach, Stellaris Casino, timeshare resorts