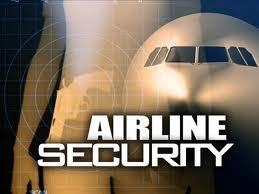 As you head to your timeshare for a Thanksgiving vacation, you are joining millions of other travelers for the most heavily traveled holiday of the year. If you're flying, you'll want to take note of new TSA (Transportation Security Administration) policies.
1. Children. As we mentioned in our recent article 7 Tips for Braving Airline Security with Your Children, the TSA has recently changed its policy, and now will allow children 12 and under to pass through airport security without having to remove their shoes.
In addition, children will be given a second chance to walk through the metal detector instead of being subjected to an immediate pat down.
2. Pre-Check Program. Volunteer participants of this program are pre-screened to give accurate risk assessment of each traveler prior to travel. The participants who are selected to meet TSA criteria are then be given a faster security lane with less of the hassles.
"As TSA moves further away from a one-size-fits-all approach, our ultimate goal is to provide the most effective security in the most efficient way possible," said TSA Administrator John S. Pistole.
"By learning more about travelers through information they voluntarily provide, and combining that information with our other layers of security, we can focus more resources on higher-risk and unknown passengers. "
This program is currently being pilot tested at four major aiports: Atlanta, Dallas, Detroit, and Miami.
3. Behavior Recognition Program. If you'll be passing through Boston's Logan International Airport you'll encounter this pilot program that aims to analyze the behavior of passengers when asked basic questions. Although taking into account that many passengers are already feeling hassled due to leaving loved ones, running late, etc., agents will be looking for changing story lines, excessive nervousness, and lack of eye contact.
4. Full-body Scan. The full-body screening machines employed by the TSA have been met throughout the past year with a huge public outcry citing privacy concerns. TSA is now installing upgraded software that displays a generic outlhttp://www.blogger.com/img/blank.gifine and highlights concealed items, rather than the previous images that were highly revealing and passenger-specific. Over half of the airports (260) using the full-body scan have been upgraded prior to the Thanksgiving travel rush.
Knowing ahead of time what to expect as the family faces airport security will make the process easier, quicker, and less stressful. Enjoy your Thanksgiving timeshare rental family vacation!
Photo Credit: air-savings.com
Categorized in: airport security, full-body scan, pre-check program, Thanksgiving Travel, timeshare rentals, timeshare travel, tsa