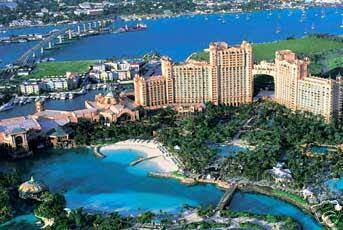 The aftermarket, also known as the secondary market, is a great place to pick up a timeshare week at brand-name resorts for a fraction of the cost charged by the developer. Unfortunately, many owners aren't aware of the secondary market when they purchase their timeshare and pay top dollar to the developer.
Unlike developers who fold their overhead costs into the price of the timeshare, owners selling on the secondary market have no overhead and are often eager to find a buyer and willing to negotiate.
"Buying a timeshare in the aftermarket can save you thousands of dollars off retail," says Gary Prado, RedWeek.com director of marketing. "As much as half of the upfront price of a timeshare goes to pay sales commissions and marketing – otherwise known as those 'free' gifts they give you to sit through a sales presentation."
Timeshare marketplace RedWeek.com is the leading website for buying and selling aftermarket timeshares. Along with price as the number one reason to purchase a timeshare on the secondary market, below are 7 benefits to buying owner-direct.
1. Price: Up to75 percent less than developer prices
2. Convenience: No high pressure sales presentations
3. Selection: RedWeek.com has a large selection of inventory world wide
4. Experience: Try it before you buy it (rent first)
5. Education: Learn the ins and outs of timesharing from experienced owners rather than a sales person with an agenda
6. Flexibility: Ability to shop around for the best price
7. Financing: Availability of financing through peer-to-peer lending sites such as Lending Club.
When buying a timeshare you do have to remember that you will have to pay annual maintenance fees and taxes. The maintenance fees are necessary to keep the resort in good repair.
Most buyers will also need to pay closing costs, which vary in price depending on the closing company they use. A title search is also recommended and ensures that the deed of the timeshare is clean and without any liens on the property. It is a small investment that could save you from buying someone else's debt.
"With a little bit of research and asking the right questions, a consumer can buy the exact same timeshare being sold by the developer for a fraction of the cost," says Prado.
Pictured is the Harborside Resort at Atlantis, Paradise Island, Bahamas, one of many resorts worldwide where RedWeek members have listed available aftermarket timeshares for sale.
Photo Credit: harborsideresort.com
Categorized in: financing, Harborside Resort at Atlantis, timeshare aftermarket, timeshare owners, timeshare ownership, timeshare resales, timeshare secondary market