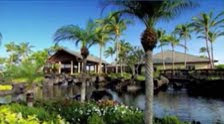 The American Resort Development Association's (ARDA) second installment of a new series "Timeshare Fans" of the Month, features leading shared ownership hotel group Hilton Grand Vacations. In the series, owners explain why they're happy with their timeshare purchases and why they love the shared ownership lifestyle.
Hilton Grand Vacations quizzed its international owners while they were out and about on holiday, and captured some stunning locations as well as very positive feedback. In the Timeshare Fans video, owner experiences were recorded as far and wide as the beaches of Hawaii, the Hoover Dam and the streets of New York City.
This month's featured couple are Bill and Phyllis Hopkins of Ohio who have been Hilton Grand Vacations Club Members since 2007. The Hopkins own at West 57th Street by Hilton Club in New York City and at Parc Soleil (Hilton Grand Vacations Club in Orlando).
They're timeshare fans because, as they explained, "Membership resolves the potential 'beach house dilemma' of vacationing in the same place year after year. Our passion is to explore new places and discover new cultures." The couple have visited Paris, Brussels and London as well as many U.S destinations.
Read more of Bill and Phyllis's timeshare story here.
Timeshare's occupancy rate has fared better than the hotel industry during the recession, with a historically very high satisfaction rate among owners, in the region of 85% according to recent surveys.
Timeshare owner? Share your best experiences with ARDA and help get the word out that timeshares can be a good thing!
Categorized in: American Resort Development Association, ARDA, Hilton Grand Vacations, timeshare owners