If you're a ski buff, snow buff, or just like to get away for the Christmas holidays to somewhere that "Dreaming of a White Christmas" brings the real stuff, the RedWeek December Newsletter has listed three fabulous timeshare rental resorts that are worth checking out.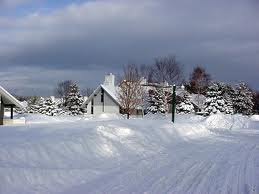 1.The Village Green at Stowe. RedWeek Members rate this resort 4 of 5 stars.
Stowe, VT, lies in a broad, fertile valley between Mount Mansfield and other peaks of the Green Mountains. The area is known for its cross country ski trails, and is close to downhill ski runs. Nestled on 40 acres in this beautiful valley is The Village Green resort. On-site recreation includes a heated swimming pool, hot tub, tennis courts, and an arcade game room. The timeshare rental units are equipped with working fireplaces.
Rentals start at just $100/night.
One reviewer has written about The Village Green at Stowe: Excellent place for a true skier. Stayed 10 times in the past 2003 – 2009. Bought a 2 bedroom in 2008 and another in 2009. Will definitely go every year along with Park City, Utah and Wolf Creek, Colorado trips.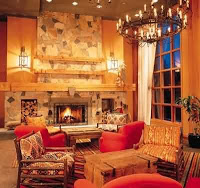 2. Club Intrawest–Blackcomb Whistler, British Columbia. RedWeek Members rate this resort 5 of 5 starts.
In 2002 the two ski resorts of Whistler and Blackcomb merged to create the largest ski area in North America, 54% larger than now second place Vail, Colorado. Details like Tibetan carpets, Mexican tile floors and original artwork adorn the timeshare units. Club Intrawest-Blackcomb is a true mountain home, nestled in the heart of Whistler, just steps away from the lifts of Blackcomb Mountain.
Rentals start at $200/night. Resales start at $5,100.
One Reviewer has written about Club Intrawest – Blackcomb: I love this place so much
I bought several years ago. It is an ideal location in the upper village. Blackcomb lift is a mere 5 minute stroll, lockers for your equipment on site.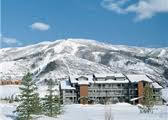 3. Wyndham Vacation Resorts, Steamboat Springs, CO. RedWeek Members rate this resort 5 of 5 stars.
Known as "Ski Town, U.S.A." this northern Colorado town tucked in the Rockies is internationally known for its Champagne Powder® snow. The Wyndham Vacation Resort is located just minutes from some of the best snow skiing and boarding that Colorado has to offer. There is a ski shuttle provided from the resort as well as an indoor/outdoor pool, spa and gas grills.
Rentals start at $143/night. Resales start at $28,000
One Reviewer wrote this about Wyndham Vacation Resorts Steamboat Springs:
Outstanding accommodations! Had a beautiful kitchen, gas fireplace. Hot tubs were great and also the gas grills. I would highly recommend this property with shuttles running every fifteen minutes to the slopes. Great views and close to shopping!
Photo Credit (Top): vgasstowe.com
Photo Credit (Center): clubintrawest.com
Photo Credit (Bottom): wyndham.com
Categorized in: Club Intrawest, Daytona Beach timeshare rentals, timeshare, timeshare winter resorts, Wyndham