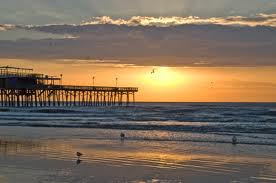 Galveston, located 50 miles southeast of Houston, is one of Texas's best tourist areas and one of the most beautiful islands in the Gulf of Mexico. It offers an exclusive blend of history, culture, and beaches, where you can plan a great vacation with a Galveston timeshare rental. Galveston offers not only many sights to see, but also many ways to see them. Pick whatever way best suits your time and taste.
From Houston there are several Limousine services that can get you there comfortably and in style. Most of them offer full day "Galveston Limousine excursions" that will cover all the highlights.
Island maps and other helpful materials can be obtained at the Galveston Island Convention and Visitor Bureau Visitor Center, or at the Ashton Villa, which is home to the Galveston Historical Society's Heritage Visitor Center.
The Trail route southwest along Galveston Island offers many Beach access opportunities. All Texas benches are public and may be enjoyed by everyone. You may leave your car and stroll the beach for an occasional glimpse of playful dolphins, a good view of Pelican Island and a survey of the merchant ship activity in the Port of Galveston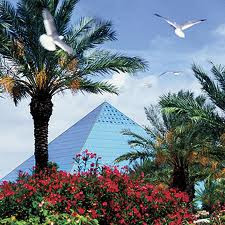 Moody Gardens is known on Galveston Island as "the pyramid place" and is our kids' favorite. It is lushly landscaped recreational and educational complex, with three striking 10 story pyramids (see photo). There are so many fun things to do! Aquarium Pyramid offers a close up view of the diverse marine life found in the Caribbean, Pacific and Atlantic waters.
Colonel Paddlewheel Boat is an 800-passenger reproduction of an 1800s paddlewheeler. Hour-long cruises depart several times daily. Discovery Pyramid focuses on space exploration and includes mock-up of the International Space Station.
Palm Beach draws families with its white sand, water lagoons, relaxation spas, and water slides. Rainforest Pyramid explores the tropical ecosystems of Africa, Asia, and Americas. Here you can see vibrantly colored birds, hundreds of brilliant butterflies, scores of active bats, and mammals such as the ocelot, coatimundis, and cotton-top tamarins.
Galveston's historic downtown area, known as The Strand, is also a popular area and is adjacent to the cruise terminal. Boutique shopping seems to be the main draw, but there are also some museums, cafes and pubs.
In Galveston Arts Center you can but works of local artist. The center also sponsors the popular Galveston ArtWalks, which are held on Saturday every six weeks. Downtown galleries and studios hold community-wide open house with refreshments, entertainment, and free trolley transport.
With so many things to do in Galveston you can vacation here every year and still find something new to discover. Check out Galveston timeshare rentals, and timeshare resales, too.
Thank you to the folks at River Oaks Limo & Transportation for this fun and informative look at all of the great things to do in Galveston. Whether you plan to tour the Galveston area, or just want a ride from the airport to your timeshare, this premier Houston-based limousine tour company offers the finest limousine and transportation services the area has to offer.
Photo Credit (Top): onetravelsource.com
Photo Credit (Center): southernliving.com
Categorized in: 5 Reasons to Rent a Timeshare, Galveston, Galveston timeshare rentals, Moody Gardens, timeshare exchanges, timeshare winter getaway