Did you start the New Year with all good intentions and a list of resolutions? Don't throw in the towel yet – it's timeshare vacations to the rescue. In a 2-part series we'll look at a list of six New Year's Resolutions – at least one of which you undoubtedly have on your list – and how timeshare vacations can help you keep them on track.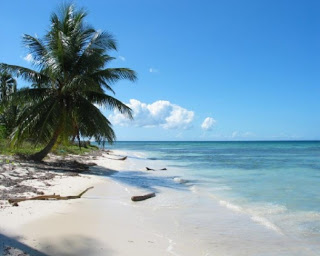 1. Resolution: Stress less.
Destination: The Caribbean
The definition of relaxation is "The state of being free from tension and anxiety, obtained by recreation or rest." What better dream vacation spot epitomizes this better than the Caribbean? With the Caribbean's blissful shimmering turquoise waters and white sugar-sand beaches, stress melts away of its own accord.
An example of a timeshare rental is the Divi Aruba Phoenix Beach Resort on Palm Beach in Aruba, where you can get beauty and privacy, and relaxation, starting at just $107/night. Check out other great Caribbean timeshare rentals.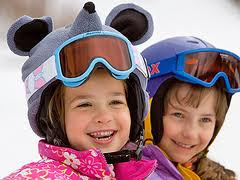 2. Resolution: Spend more time with family.
Destination: Smugglers' Notch Resort, Vermont
Described as one of the preeminent Family Resorts in the country, Smugglers' Notch is a perfect 4-season family getaway, and as it has continued to expand and improve its family offerings it has become the standard by which other family resorts are measured.
For example, the winter snow offers families such activities as the I-Did-Sled family to family competition, the Snowshoe Cider Walk, and the Torchlight Parade with its Fireworks finale. During the summer family activities include the Funmeister Family Tubing Party, the Discovery Cookie Race, and the Hawaiian Hula Party.
Smugglers' Notch timeshare rentals start at just $64/night.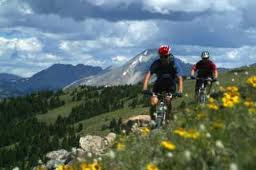 3. Resolution: Exercise more.
Destination: Colorado
Colorado is consistently ranked as the #1 state for a fit population, and it's no wonder. Ski Country U.S.A. – that's Colorado. With the spectacular Rocky Mountains as its central spine, Colorado offers the best skiing in the country, where you can enjoy the slopes that are the envy of the skiing world. Other winter activities include backcountry snowboarding and ice climbing, as well as ice skating and winter fly fishing.
During the summer you can hike, backpack, and bike. Biking in Colorado is such a big deal, as a matter of fact, that there are many web sites dedicated to this one Rocky Mountain activity, and bike trails crisscross the entire state, from Pikes Peak to the Santa Fe Trail to stunning Rocky Mountain National Park.
Use your Colorado timeshare rental as a hub and get out and enjoy exercising that is really play. You can find timeshare rentals as low as $70/night.
Photo Credit (Caribbean) http://triptourism.com/
Photo Credit (Smugglers' Notch) smuggs.com
Photo Credit (Colorado) coloradotrail.org
Thank you to Reuters for this fun idea, which we've adapted for our RedWeek members.
Categorized in: Caribbean timeshare rentals, Colorado timeshare rentals, New Year's Resolutions, Ski Country USA, Smuggler's Notch timeshare rental