What do New Year Resolutions and timeshare vacations have in common? They can work together perfectly to help you have your Best Year Yet! In our 2-part series we're looking at how timeshare vacations help you stay on track with those resolutions.
Part 2 has three more ideas: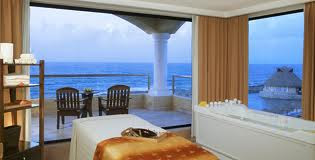 4. Resolution: Allot more time for yourself.
Destination – Cancun, Mexico
There are so many great places in Cancun – "Mexico's Caribbean Jewel" – where you can relax on the beach in the morning, indulge in a spa treatment in the afternoon, and let your hair down for some great night life after dark.
But if you really want to get away from it all for a week of true self-indulgence, check out the Aventura Spa Palace. Besides having just about the least expensive timeshare rentals in the greater Cancun area – they start at just $29/night – this is an adults-only, all-inclusive, resort.
Sitting on 85 acres the architecture that resembles beautiful old Mexican Haciendas is nestled among verdant jungle landscaping. The resort offers numerous fitness facilities that even includes an obstacle course through the jungle. The 95-treatment-room spa is where you can enjoy a couple's massage in rooms with ocean views.
Find other timeshare rentals in Cancun.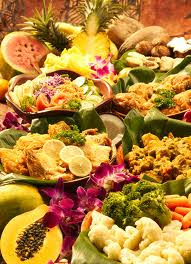 5. Resolution: Eat better
Destination – Hawaii
Polynesian food is considered some of the healthiest on the planet, and is also some of the most flavorful. Fresh food is everywhere on the islands of Hawaii, and it's easy to enjoy these delicious, healthy foods by utilizing your timeshare kitchen. Each island offers farmer's markets where you can get local produce such as papayas, bananas, tomatoes, ginger, avocados , sweet potatoes, oranges, lemons, jack fruit, bread fruit, pineapple, coffee, coconuts, macadamia nuts – just for starters!
Fresh fish and seafood are also easily available. For more information see Enjoy Fresh Fish on Your Hawaii Timeshare Vacation.
Even tender grass-fed beef (raised locally on the Big Island) is available, offering you lean red meat rich in Omega 3.
Check out Hawaii timeshare rentals that can start as low as $47/night.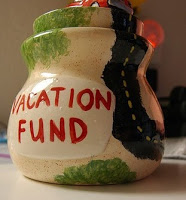 7. Resolution: Save money
Destination – The World
This is one of the most common New Year Resolutions made, and generally one of the hardest to keep.
Here's a tip on how you can beat the odds and keep that resolution – It's easy to save money on your vacations with a timeshare rental. For up to 50% less than the cost of a typical hotel room you can vacation at luxury resorts with spacious accommodations, save even more money on meals by having your own kitchen, and even save money on activities since so many of the resort's amenities will be included.
Go out and have a great year, now that you're armed with knowledge on how to keep those New Year Resolutions humming right along – with the bonus of having a great timeshare vacation in the bargain!
Photo Credit (Aventura Spa Palace): palacetravelprofessionals.com
Photo Credit (Hawaii): luaufood.blogspot.com

New Year Resolutions and Timeshare Vacations Part 1
Categorized in: Aventure Spa Palace, Cancun, Hawaii, New Year Resolutions, Polynesian food, timeshare rentals, timeshare vacations