Anytime of the year is a great time to visit Orlando and its myriad theme parks, but winter is an especially good getaway time – warm weather, fewer crowds, and great deals on timeshare rentals.
Orlando's theme parks are packed full of stunning attractions, which can transport guests to fairytale lands, scenes from famous movies or even into space in an instant. Walt Disney World and Universal Orlando have invested billions of dollars to ensure that the experiences are as authentic as possible – but have you ever wondered how some of those incredible moments are created? Here are five amazing special effects to watch out for during your next visit.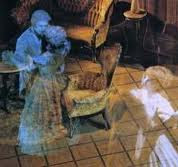 1. The Haunted Mansion at Disney's Magic Kingdom

One of Disneyland's biggest secrets, the Haunted Mansion's ballroom scene, was cloned when the Magic Kingdom's version opened in 1971. It is the world's largest version of the Pepper's Ghost illusion, a trick that has been in use since the 1860s. Guests view the scene from above, looking down on an (empty) room through a 30-foot sheet of glass. The dancing ghosts that appear in the ballroom are actually located in hidden rooms above and below the mezzanine that holds the ride vehicles, with a light source used to reflect their movements onto the glass.
2. The Amazing Adventures of Spiderman at Islands of Adventure
Spiderman's stunning finale sees bad-guy Doctor Octopus use an anti-gravity device to lift riders hundreds feet into the air, before sending their vehicles plummeting down to the ground below. In reality, the effect is achieved using a combination of convincing movements of the ride vehicle, a "rushing air" effect produced by giant fans, and a collapsible building façade.
3. Mission: SPACE at Epcot
Riders on Mission: SPACE can live their dream of becoming an astronaut, being blasted into space as part of a virtual mission to Mars. The attraction's most notorious feature is the launch itself, which sees guests being pinned back into their seats as the craft leaves the earth's atmosphere. Of course, they never really leave the ground: a multi-arm centrifuge spins and tilts the capsules, creating forces of up to 2.5G. The experience is so intense that Disney began offering a centrifuge-free version in 2006.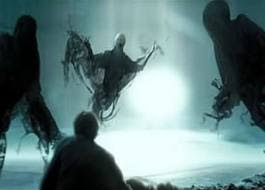 4. Harry Potter and the Forbidden Journey at Islands of Adventure

The Wizarding World of Harry Potter's headline attraction is the most technologically advanced ride in the world. One of its effects truly takes riders' breath away: the moment a Dementor begins to "suck" their soul right out of their body. In real life, the Dementors are physical models, with a quickly-snapped photo of guests' faces being projected onto a screen of fog to create the soul-stealing illusion.
5. Twilight Zone Tower of Terror at Disney's Hollywood Studios

The scene in which the Tower of Terror's elevator ride vehicles glide down one of the Hollywood Tower Hotel's corridors is incredibly creepy and atmospheric. Most assume that the elevator rides on a track, but in fact it runs on battery power and is guided by wires in the floor. This makes it more prone to breakdowns that the versions at other Disney parks, in which the corridor scene was sadly removed.
Check out Orlando timeshare rentals and start planning your winter theme park vacation, now that you know some of the tricks to the trade to look for.
Today's guest author, Nick Sim, is a lifelong fan of Orlando's resorts, and can be found writing about theme parks in the UK and all over the world for Theme Park Tourist.
Photo Credit (Haunted Mansion): butterfunk.com
Photo Credit (Harry Potter): fearnet.com
Categorized in: Disney's Hollywood Studios, Epcot, Harry Potter, Orlando timeshare rentals, Spiderman, timeshare rentals, Walt Disney World