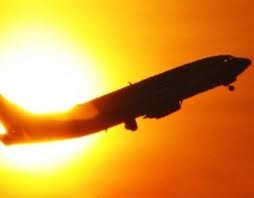 The sun continues to rise on passenger rights – good news for timeshare vacationers.
Last May the U.S. Department of Transportation (DOT) announced a new series of passenger rights. "It's the biggest change in airline passenger protection since deregulation in 1978," said Charlie Leocha, Director of the advocacy group Consumer Travel Alliance.
It's hoped that the new consumer protections for airline passengers will make flying more convenient and hassle-free for air travelers nationwide. "The Obama Administration believes consumers have the right to be treated fairly when they fly," U.S. Transportation Secretary Ray LaHood said.
"The Department of Transportation's new passenger protections will help ensure that air travelers receive the respect they deserve before, during and after their flight," said LaHood.
Most of the regulations went into effect in August, 2011, and addressed such issues as getting bumped, time spent on the tarmac, and lost luggage. Read Travel News – New Airline Travelers Rights for more information.
On January 24, 2012 the following additional measures also went into effect:
1. Requiring all taxes and fees to be included in advertised fares.
2. Banning post-purchase price increases.
3. Allowing passengers to hold a reservation without payment, or to cancel it without penalty, for 24 hours after the reservation is made, if the reservation is made one week or more prior to a flight's departure date.
4. Requiring disclosure of baggage fees when passengers book a flight.
5. Requiring that the same baggage allowances and fees apply throughout a passenger's journey.
6. Requiring disclosure of baggage fee information on e-ticket confirmations.
7. Requiring prompt notification of delays of over 30 minutes, as well as cancellations and diversions.
You can read the final rules, proposed rules and comments here. Enter docket DOT-OST-2010-0140.
Ready to test these rules out? Plan a budget-friendly, family-friendly timeshare rental vacation now!
Photo Credit: airport-int.com
Categorized in: Consumer Travel Alliance, Department of Transportation, passenger rights, timeshare rentals, timeshare vacation