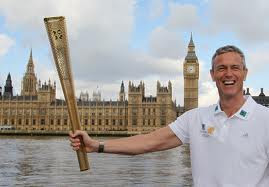 Planning a timeshare vacation to London? Here's an update on the London Olympics 2012, which will be held July 27 through August 12, 2012.
In January, with still six months to go, the Olympic and Paraolympic Village site was officially completed and handed over to the London 2012 Organizing Committee (LOCOG). Immediately following the handover, work began on fitting out the 2,818 new apartments.
These apartments have been built in 11 residential plots, complete with spacious courtyards, gardens and balconies, in a project that has provided work for more than 16,500 people.
The Olympic and Paralympic Village will be able to house up to 16,000 athletes and team officials during the Olympic Games, and 6,200 athletes and team officials plus 1,000 referees and umpires during the Paralympic Games.
Outfitting the Village includes installing 64,000 bed sheets and 11,000 sofas, constructing the 24-hour main dining facility with 5,000 seats, and building the Olympic Village Plaza, the main social hub featuring essential shops and services.
ODA chairman John Armitt said: "The Olympic and Paralympic Village has been built by companies from every part of the UK, working together to ensure it was completed on time and overcoming the challenges posed by the credit crunch and economic downturn.
"We will be finishing the landscaping as winter turns into spring, and then returning after the Games to complete the transformation to create new homes for Londoners," said Armitt.
After the Games, the Village will create a legacy of new homes in a new community to be known as East Village in London. Over 1300 will provide high-quality affordable housing, and the remaining properties will be sold as private residences.
Meanwhile, London organizers have revealed the first details of the Olympic flame's journey from Greece to Great Britain.
The flame will be lit by the sun's rays May 10 at the Temple of Hera in Olympia, in a traditional hour-long ceremony. After an 8-day relay around Greece the flame will arrive on May 18th in England aboard a gold-liveried British Airways plane, having been placed in a miner's lantern for safety during the flight.
While some star athletes and celebrities will be included, in the torch relay across Great Britain, most of the torchbearers have been nominated from community ballots.
"We'll have 8,000 inspirational people across the UK carrying the Olympic Flame during the Torch Relay," said a spokesperson. "Their personal stories will have the power to inspire millions of people watching around the world, and as the Olympic Torch makes its way across the UK on a 70-day journey it will bring the excitement of the Games to everyone."
Check out timeshare rentals in Great Britain here. And remember, you can always rent a timeshare in Paris and enjoy London – just 2 hours by speedy EuroStar.
Photo Credit: insidethegames.biz
Categorized in: Great Britain timeshare rentals, London Olympics 2012, London timeshare rentals, Paris timeshare rentals, timeshare rentals