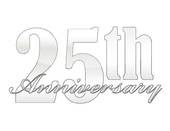 For a quarter-century, Desert Springs has been a major part of Palm Desert and the Coachella Valley tourism scene, drawing travelers from around the globe. The resort, which spans 450 acres, marked its silver anniversary in February.
It takes about 1,200 employees to operate Desert Springs, which includes five restaurants, two Ted Robinson-designed championship golf courses, 20 tennis courts — including three clay and two grass — and a 38,000-square-foot spa facility.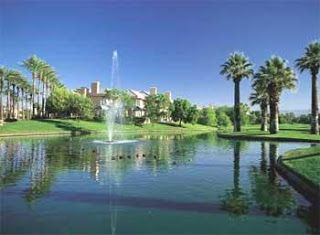 Many local tourism leaders say the sheer scope of the Desert Springs and the fact that it was the first real year-round, all-inclusive destination resort and convention center here helped change travelers' perceptions about the Coachella Valley.
It took almost four years to build the Desert Springs, and the ambitious project turned out to be a catalyst for other large hotel development in the years to come.
Marriott Vacation Club International member Dick Bunn from Philadelphia has villa at Desert Springs with his family, which includes children and grandchildren, for six years. What keeps Bunn coming back is "what I call a hospitality mentality," as well as the valley's entertainment options such as the McCallum Theatre, museums, festivals and entertainment options.
Chicagoans Ron and Fern Shapiro have been Marriott Vacation Club members for nearly eight years and own two villas at Desert Springs.
"The way in which they preserve the grounds is excellent," Ron Shapiro said, and while they don't play golf, nothing stops them from appreciating The Valley and The Palms courses. "Visually, it's a wonderful experience," Ron Shapiro said.

Marriott's Desert Springs Villas has timeshare rentals that start at just $79/night.
Source: The Desert Sun/ Mike Perrault
Categorized in: Desert Springs Resort, Marriott Vacation Club, timeshare rentals