Fodor's, one of the world's largest and most popular publishers of travel guidebooks, has listed 3 top U.S. destinations for spring travel for 2012. Each of them also offers a great selection of budget-friendly timeshare rentals. Below are excerpts from the Foddor article by Elissa Richard.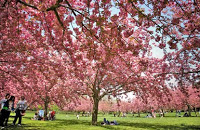 New York City.
Why Go Now: Baseball season openers: Yankees (April 13) and Mets (April 5), cherry blossoms set the Brooklyn Botanic Garden ablaze (April 21–29), and the reels turn at the Tribeca Film Festival(April 18–29).
Insider Tip: Join an Urban Oyster walking tour "Revealing the hidden pearls of New York City's neighborhoods." You'll get an expert guide-led glimpse of such authentic NYC bits as Manhattan food carts, Brooklyn breweries, and a chance to Eat Like a Local.
Check out New York City timeshare rentals, right in the center of all the action, starting at just $143/night.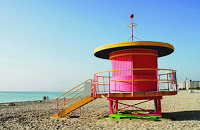 Miami.
Why Go Now: Beach bum? Culture aficianado? Sports fan? It's all here. Dance it up at ULTRA Music Festival's techno bash (March 23–25); and indulge your taste buds at the Miami Wine & Food Festival (April 18–21). Sports enthusiasts are anticipating the new state-of-the-art Miami Marlins stadium (it opens April 4), complete with a duo of aquariums set behind home plate.
Insider Tip: For 25 cents, ride the South Beach Local bus for a quick-and-easy tour of the fun Art Deco Historic District.
You can find many great Spring Break deals with Miami Beach timeshare rentals starting at just $100/night.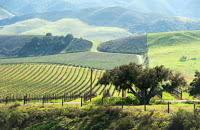 Paso Robles.
Why Go Now: Tour the wine trails of this burgeoning California wine region in mid-May and catch the 30th annual Paso Robles Wine Festival (May 18–20), with 70 area wineries pouring into Downtown City Park, and many local chefs showcasing their farm-fresh fare. And the 20th annual Hospice du Rhone, the world's largest international celebration of Rhone wine varieties, will be held April 26 – 28.
Insider Tip: Build your preference-based wine tasting itinerary via the Paso Robles Wine Country Alliance's recently launched Interactive Trip Planner.
Timeshare rentals are available throughout the California Wine Country and start at just $99/night.
Photo Credits: fodor.com
Read the Fodor article in its entirety here.
Categorized in: California wine country timeshare rentals, Miami timeshare rentals, New York City timeshare rentals, spring break deals, spring break travel, Spring Break trips, timeshare rentals