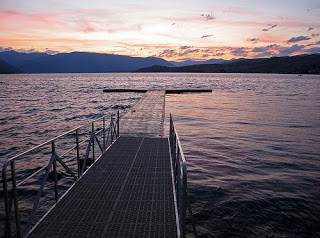 Lake Chelan, in Washington State, has so many activities – from great restaurants to fun nightlife, from exciting outdoor pursuits to some of the most beautiful scenery in the U.S – that if you stay for a week you still won't be able to see it all, and you'll have the time of your life!
Let's start off with one of the most obvious and best Lake Chelan traits: the weather. With over 300 days of sunshine every year, outdoor pursuits are one of the great reasons to visit the area. Whether you're playing on the water, sunning at one of the many beaches, or enjoying any of the great outdoor activities the area is known for, you'll almost guaranteed to get your daily dose of vitamin D!
Water Sports. The other obvious thing to do in Lake Chelan is to play on or in the lake itself. At over 50 miles long, the lake has plenty of room for fun water sports like water skiing, wake boarding, tubing, jet skiing, fishing and sightseeing. Don't have a boat? There are several companies in Lake Chelan that rent different kinds of watercraft – from jet skis to ski boats to pontoon boats, for just a few hours or for multiple days!
Wine Tasting. The Lake Chelan area is also home to seventeen world class wineries, and you can go on winery tours, wine tastings, and even meet the winemakers themselves. Though the local winemaking area is relatively new, the wineries have already started making a name for themselves on the international wine scene.
For the Kids. Kids don't get left out at Lake Chelan, without a doubt. One of the most popular destinations in Chelan for kids is Slidewaters Waterslide Park. Slidewaters has 11 waterslides, heated pools, and the fun Aqua Zoo for the little ones.
One other can't miss activity for kids is The Sunshine Farm. A working farm, visitors can take a hayride past llamas, goats, and cattle, and pick their own fruit. Not only do kids have a blast, but they even might learn a thing or two about farms.
Golf. Now home to three 18 hole golf courses, Lake Chelan has plenty to offer the golf aficionado. Lake Chelan Golf Course has been the local course for years, and Alta Vista Golf Course has been challenging golfers in the nearby Methow Valley for over 35 years. The newest course is challenging Bear Mountain Ranch.
Nightlife. Hit the casino! That's right, nearby Manson is home to Mill Bay Casino, one of Washington State's best casinos. Mill Bay Casino features over five hundred slot machines, table games like blackjack, craps, roulette and pai gow, and also a poker room. If you want to get your groove on, Heat Night Club at Mill Bay Casino is the area's hottest dance spot, and features both DJ's and nationally known recording artists.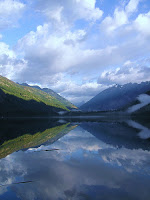 Looking for a laid back, relaxing Spring Break vacation – with all of the activity you could want thrown in? You'll have a memorable timeshare vacation in the jewel of Central Washington – Lake Chelan.
Our guest author, Randall Pinkston, is the founder of Neotravel.com, a travel deals aggregator, the web's leading source for Budget Rental Car coupons.
Photo Credits: flickr.com
Categorized in: Aqua ZooMill Bay Casino Washington State, Lake Chelan, spring break travel, timeshare rentals