Making plans for a Spring Break trip? Think outside the U.S., and head to one of these Top 3 Spring Break destinations as suggested by Fodders. One of the world's largest and most popular publishers of travel guidebooks, Fodders has listed 3 top destinations outside the U.S. for spring travel for 2012. Each of them also offers a great selection of budget-friendly timeshare rentals. Below are excerpts from the Foddor article by Elissa Richard.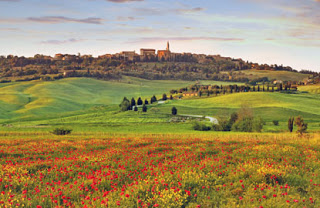 1. Tuscany
Why Go Now: Before summer's tourist crowds pour in, rub elbows with the Tuscan locals for age-old spring festivals a bit on the quirky side. These are dedicated to everything from medieval-style crossbow competitions (several locations, dates vary) to cart explosions (Scoppio del Carro in Florence, April 8), to luck-carrying crickets (Festa del Grillo in Florence, May 17).
Insider Tip: Explore pastoral Tuscan landscapes with Pure Adventures – a self-guided tour, customized with cooking classes or wine tastings.
Check out Tuscany timeshare rentals. Read how you can't eat too much pasta in Tuscany.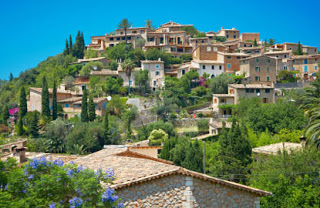 2. Mallorca
Why Go Now: Head to Spain's most popular Mediterranean isle during the third week of May for the amazing medieval festival, held at Capdepera Castle, commenorating the founding of the town by King James II in 1300. Decorated for the festival in medieval style the town and castle are filled with lights, colors, sounds and scents that transport visitors back to the Middle Ages.
Insider Tip: Mallorca's Serra de Tramuntana Mountains have recently been designated a UNESCO World Heritage Site, and are primed for hiking.
Check out Mallorca timeshare rentals. Learn more things to do in Mallorca.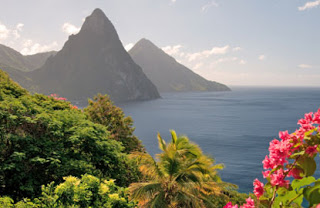 9. Saint Lucia
Why Go Now: While peak winter crowds and rates typically wind down after April, the annual Saint Lucia Jazz Festival (April 30–May 13), headlined by Lionel Richie this year, ensures that Saint Lucia remains on the Caribbean's hot list well into spring.
Insider Tip: Catch weekly jazz headlined by renowned local artist Carl Gustave at the Bay Gardens.(Thursday nights through late spring).
Check out St. Lucia timeshare rentals. Read more about the Saint Lucia Jazz Festival.
Photo Credits: fodders.com
For more Spring Break destinations from Fodder's list see 3 Top U.S. Spring Break Trips
Categorized in: Mallorca timeshare rentals, Saint Lucia Jazz Festival, Saint Lucia timeshare rentals, Tuscany timeshare rentals