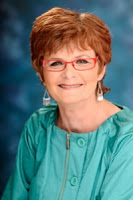 March's "Ask The Timeshare Crusader" question comes from Howard:
I am trying to become an informed consumer before purchasing a timeshare. I have read books on timeshare, the forums pages on RedWeek.com, and the articles in TimeSharing
Today, among other things, and am more confused than ever.
There seems to be a glut of information out there, but no consensus on much of anything – is it better to buy directly from a developer or resale; points versus deeded ownership; vacation club or single resort ownership?
The options are endless. Plus, whenever I go to a timeshare presentation, I hear stories of doom and gloom unless I spend yet more money to "upgrade". What am I to believe?

Lisa Ann's Answer:
I agree with you that there is a ton of information out there and yet not much agreement on anything except a few salient (no upfront fees) points. As I've stated before – and also mentioned in my "Timeshare Vacation for Dummies" book – stay away from absolutes. Some timeshare owners LOVE their timeshares and have learned how to use them, and some are still wandering aimlessly.
If you own a timeshare in a place that you love, that keeps annual fees at a reasonable level, that has regular communication with you, and so on, then you will likely be happy with your purchase. However, as a potential buyer, there can be confusion – and maybe even worry – when reading stories from owners at resorts facing bankruptcy, or resorts charging hundres or thousands of dollars in special assessments.
It's important to understand who is giving out information and then discern what their motivation is for giving out that information. When dealing with a timeshare salesperson, take what they say with a grain of salt and by all means, verify what they say before making any decision.
When reading forums or blog posts, try to discern what the author's agenda is: were they scammed and now hate the entire timeshare industry; do they own at a resort that is not treating owners fairly, or treats their owners wonderfully; are they affiliated with a resort or brokerage and are trying to 'sell' via third-party forums and blog sites? Generally there are clues if you read carefully and try to verify the information you are reading.
I applaud you for being as informed as you can. Remember that there are great resources out there, you just need to do the legwork and find them.
Share Your Thoughts
Care to comment on Lisa Ann's answer? Please leave a comment below, or join the conversation on our Ask the Timeshare Crusader forum.
You can also read more of Lisa Ann's timeshare advice on RedWeek's The Timeshare Crusader.
Categorized in: Lisa Ann Schreier, the timeshare consumer, the timeshare crusader, timeshare