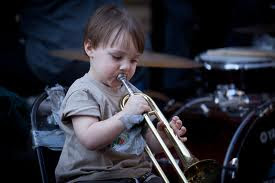 Still looking for ideas for that Spring Break trip with the kids? Bet you hadn't thought of New Orleans' French Quarter. There are many kid-friendly sights and activities in the French Quarter, making that a great family timeshare vacation destination.
Historic Jackson Square, in the heart of the French Quarter, fairly teems with street entertainers. Musicians play musical instruments of all kinds, often where your children can walk up and stand right beside someone playing a trombone or a clarinet, or even bongo drums, and get a close-up experience of how that instrument makes its sounds.
With such toe-tapping music going on, of course there are a lot of dancers. When your kids watch a group of fancy tappers, they'll be right out there trying it themselves.
A scenic boardwalk across from Jackson Square crosses over a levee, connecting the city with the riverfront, and is known as the "Moon Walk," (after Mayor Moon Landrieu who was instrumental in getting the boardwalk built). This is where your kids can watch street performers such as fascinating mimes, amazing unicyclists, acrobats, and clowns.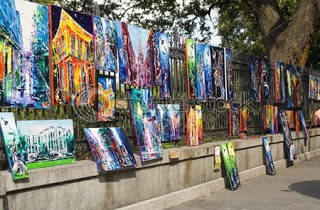 Every day in Jackson Square and nearby "Priates Alley" artists set up their easels, giving your children the opportunity to watch a painted picture take shape right before their eyes. You can see many examples of this artwork displayed on the iconic wrought iron fences.
Your kids will love the French Market, where artisans display many different hand-made items, from jewelry to wood carvings, and including handcrafted toys and novelties. There's also a chance to get to watch New Orleans' famous Pralines being made, as well as to purchase Mardi Gras masks and souvenirs that are actually crafted by locals.
And what is a trip to New Orleans without a ride on one of its famous streetcars? While you'll have to leave the French Quarter for this activity, it's well worth it. You can ride a street car for just $1.25 per person (children 2 and under ride free). You'll have a wonderful open-air ride through the Garden District where you'll pass by magnificent mansions and lush gardens. Stay on the streetcar for a great way to get to the Audobon Zoo.
Although it's true that some parts of the French Quarter are "X-rated", prior planning can allow your family to miss those areas, and find the fun, family-friendly spots that can make a great spring break vacation.
New Orleans timeshare rentals start as low as $79/night for some great spring break deals.
Photo Credit (top): capturedrainbows.com
Photo Credit (center): shutterstock.com
Categorized in: French Quarter, New Orleans, New Orleans timeshare rentals, spring break deals, timeshare vacation