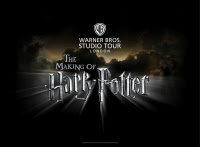 Plan a timeshare vacation to London – it's a happening place this year. As if the 2012 London Olympics and the Queen's Diamond Jubilee weren't enough reason to be making vacation plans to London, Harry Potter is now in the mix.
March 31, 2012, is the scheduled debut of the "Warner Bros. Studio Tour London – The
Making of Harry Potter" which offers guests a behind-the-scenes look at the making of the Harry Potter movies.
Universal Studios' The Wizarding World of Harry Potter theme park in Orlando is hugely popular, and consequently Universal has announced plans to build the same theme park at Universal Studios Hollywood. While Warner Bros. Studio is ostensibly a rival of Universal, it happens to be the distributor for the Harry Potter film series, and has put together some magic of its own for Harry Potter fans.
The studio tour site at Leavesden Studios is in Watford where all eight of the Harry Potter films were made. It's a quick train ride just 20 miles from central London.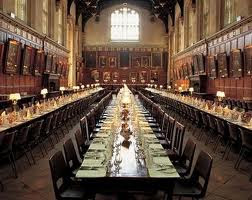 While not a theme park, The London Studio Tour still wonderfully recreates Harry Potter fun and magic. You'll be able to explore a number of full-size sets on soundstages that were used in the making of the films, including the Great Hall of Hogwarts (see photo, right), Diagon Alley, and the interior of the Ministry of Magic.
Some of the sets are interactive – for example, you'll be able to climb into the cupboard under the stairs, which was Harry's bedroom during his first years with the Dursleys, and you're invited in to explore Dumbledore's office.
You'll also get to see recreated outdoor locations such as a portion of the Hogwarts Bridge, and Privet Drive where Harry Potter lived with the Dursleys.
A number of props will also be on display. You'll see Hagrid's flying motorbike, the Weasley's flying Ford Anglia car, and even Harry Potter's first broomstick, the Nimbus 2000.
Much of this tour is an unguided walkthrough where you'll be able to set your own pace, and spend as long as you like in certain areas. However, there will be guided, interactive demonstrations, too, where you'll learn fascinating movie tricks such as how green screens and animatronics help special effects create a realistic "wizzarding world."
Note – due to the extreme demand, tickets must be pre-purchased and you are assigned a predesignated date and time for your tour.
Make your London vacation a budget-friendly one with London timeshare rentals, where you can get a timeshare for just $157/night. Or stay in Paris, and let EuroStar get you to London in just under two hours. Paris timeshare rentals start at just $129/night.
Remember, if you can't find a timeshare rental available for when you want to take your vacation, put a listing on RedWishes.
Photo Credit: warnerbros.com
Categorized in: Harry Potter, London timeshare rentals, Paris timeshare rentals, Spring Break trips, timeshare vacaton, Warner Bros Tour London