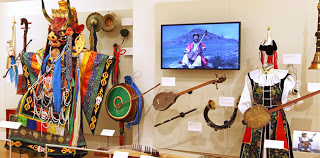 "The Most Incredible Museum You'll Ever Hear!" That's the more than apt slogan for the wonderful Musical Instrument Museum in Phoenix, AZ.
And Spring is a perfect time to be visiting the Phoenix area. Go now and you'll miss the heat of the summer. Now the temperatures are pleasantly warm, evenings are balmy, and the desert air is fresh and invigorating. A timeshare rental spring break vacation to Phoenix is just the ticket. And there's so much to do around Phoenix. Besides fun activities from hiking to ATVs to horseback riding, there's The MIM.
The phenomenal Musical Instrument Museum is where you'll encounter musical instruments from just about every country in the world. And you'll leave feeling as though you've had a very personal relationship with instruments you may not even have known existed before you walked through the doors of The MIM.
You wear a wireless headset and as you approach each display audio and video clips familiarize you with the unique sounds of each musical culture. The museum is divided into large galleries, each focusing on a particular continent and the individual countries found there.
Videos playing on high-resolution flat screens allow you to see instruments performed, such as Japanese taiko drummers, African seed-gourd dancers, and an Irish hurdy-gurdy man.
You'll also see instruments that well-known performers actually owned and used, such as John Denver's "This Old Guitar,"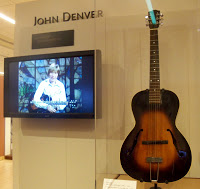 and the very piano on which John Lennon wrote and played "Imagine."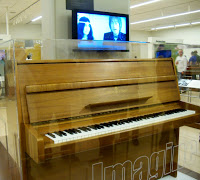 Other captivating exhibits include the original 1843 Steinway piano, built in a German kitchen, and one of the Fou "Lightening" Drums used in the Beijing Olympics Opening Ceremony.
Children and adults alike have fun in the interactive hands-on room – from bongo drums to pretty harps to gigantic gongs. And you won't want to miss a turn playing the Theremin, an "electric" instrument from the 1920s that sounds like a violin as you simply strum the air above it!
Greater Phoenix timeshare rentals are budget-friendly, and start as low as $69/night. Enjoy a great Spring Break trip to Arizona, and a remarkable getaway to the rest of the world through the fascinating musical instruments of The MIM.
Photo Credit (Top): themim.org
Categorized in: Greater Phoenix timeshare rentals, Musical Instrument Museum, Phoenix, Spring Break trips, The MIM, timeshare rentals