The South of France is famous for its beautiful scenery, incredible coastline and its abundance of warming Mediterranean sun. From the luxury and wealth of Marseilles and the Cote d'Azur to the isolated Pyrenees, and the Rhone Valley and Provence the south of France is one of the most beautiful regions of Europe. Here we'll examine these 3 areas of France and by the time we've finished you'll be eager to rush forth; just remember your travel insurance, passport and other essentials!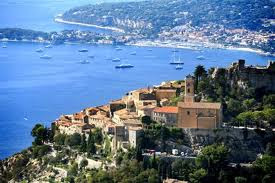 Marseilles and the Cote d'Azur
We'll start with the Cote d'Azur because it is undoubtedly the most popular area of the south of France. Synonymous with wealth, glamour and luxury, it's stunningly beautiful as well.
Marseilles, France's second largest city, has been a thriving maritime port for centuries. Here you can spend your time wandering the old harbour, strolling around the fortresses and visiting the many museums and churches that attest to the beauty of Marseilles.
Further along the coast we have Nice and St. Tropez which are the most expensive and most affluent areas of the Cote d'Azur but a paradise of marinas, old town squares and an abundance of French street café culture..
For a more peaceful experience, the best area of the Cote d'Azur is undoubtedly the eastern reaches. Here the mountains dip their way down to the shore creating spectacular scenery. Walking in the mountains through the beautiful valleys before relaxing on a beautiful quiet beach is absolutely incredible.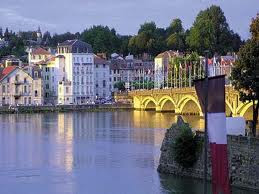 The Pyrenees
The Pyrenees are, thankfully, one of the most overlooked areas of the south of France as the Cote d'Azur draws away most travellers. The Pyrenees are a tranquil paradise with vastly different cultures, from the Basque speaking and damp west to the Catalan and dry east.
The most important towns are Biarritz and Bayonne which both have unique cultural identities and beautiful architecture. Biarritz is a beautiful coastal resort with a lot less of the kitsch glamour of its more Eastern counterparts. Bayonne (see photo) sits on the Nive and Ardour rivers and is a beautiful town with a gorgeous medieval quarter.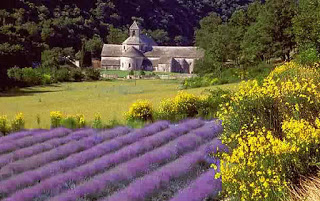 The Rhone Valley and Provence
The Rhone Valley and Provence are perhaps the most beautiful of all the regions of France thanks to the high mountains of the Southern Alps, the beautiful plains of Camargue, and the deep valleys and beautiful towns such as Lyon and Avignon.
In Lyon the renaissance quarter is a treasure trove of delights with its grand boulevards and bright public squares. Likewise Avignon is an architectural gem with its Papal history, incredible medieval walls, stunning cathedral and of course the famous bridge le Pont d'Avignon. However, as with the Pyrenees, the real delight here is the countryside. The beautiful valleys and the stunning mountains make this one of the most beautiful regions of the world.
Check out France timeshare rentals and exchanges.
Our guest author is David of Travel Insurance Web.
Photo Credit (Cote d'Azure):Highpointholidays.co.uk
Photo Credit (Bayonne): Phonebookoftheworld.com
Photo Credit (Province): journeymart.com
Categorized in: Cote d'azure, France timeshare rentals, Marseilles, Provence, spring break, The Pyrenees, The Rhone Valley, timeshare vacation, travel insurance