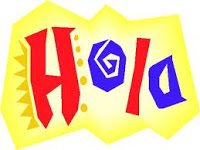 The Spanish language is one of the most popular languages in the world today and also one of the easiest to learn. And what better time to do it than during a timeshare vacation in Spain?
If you like to be lazy on your holiday but still want to improve your Spanish language skills read on. I'm going to talk you through five tips which will help you easily improve your spoken Spanish during your stay in your Spanish timeshare.
Use Your Laptop, Smart Phone or Tablet
If you have a laptop, smart phone or iPad, there are many good language learning programs available to help you progress pretty quickly. The best programs encourage you to learn in a way that would be natural for a young child to pick up a language, by showing pictures of objects or people and describing what is going on in Spanish.
Don't Be Shy: Talk to the Locals
Talking to the locals is a good idea but many people are afraid to converse with native speakers for fear they will make a fool of themselves! From my experience it is far less rude to actually try and talk to people in their native tongue than to try and speak English at them and hope they understand.
If you learn a few phrases for common items and commonly used questions while on holiday, most locals will try and understand you, or, at the very worst (and if you get it badly wrong), cause them to smile or laugh.
Be a Couch Potato: Watch TV
Watching TV may not be the top of most people's list of priorities while on holiday, but watching a Spanish language television station will certainly help you learn some words and phrases.
Become a Film Buff
Watching Spanish language movies with subtitles may also help you a little, especially if you're willing to spend some nights in during your stay. With a DVD you can also pause and go back to phrases, too!
Lazing By the Pool with a Podcast
Putting headphones on and listening to a Spanish learning podcast is a great idea. If you have it on quietly you can often fall asleep listening to it, but you will learn at least a few phrases before you do. Studies also show that the human brain is able to learn new languages even whilst asleep!
If you partake in exercise during your stay in your timeshare, it's also a good idea to listen to podcasts whilst you run or use an exercise machine.
Hopefully, by following some of these tips, you will be able to pick up at least a few Spanish words and phrases, as well as learn how to correctly pronounce them during your stay in your timeshare.
So with my advice finally parted there's only one thing left to say: much suerte!
This article was written by Will Peach, editor of Gap Year Travel Magazine GapDaemon.com and the blogger behind the travel blogger interview site TraveLinkSites.com.
Image Credit: learn-spanishonline.com
Categorized in: learn Spanish, Spain, Spanish timeshare vacation, timeshare vacation, travel blogger