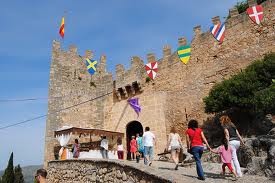 If you're looking for an out-of-the-box
timeshare vacation
, consider a May trip to the Mediterranean for Mallorca's Medieval Festival.
Have you ever wondered what it was like to live during medieval times? Many Renaissance Fairs attempt to give a taste of life in the Middle Ages.  From California to Florida, Renaissance Fairs abound throughout the United States.
Held in parks or even convention centers, these fairs showcase performers dressed in medieval-style costumes who entertain with music, dance and other activities.  
All of this is fun entertainment, but not as authentic as experiencing what is as close to the real thing as is possible in the 21stcentury. Travel to Mallorca, one of Spain's sun-splashed Mediterranean Balearic Islands. Here lies the Capdepera Castle, and its town, founded by Mallorca's King James II in 1300.
The third weekend in May each year the Capdepera Castle and the town are transformed back to the Middle Ages for the annual  Medieval Festival.  The Castle itself is open, and, along with the walled area, is festooned with decorations, and surrounded with the sights, smells, and sounds of a festival of the Middle Ages.
Even the townspeople get into the spirit, creating and painting wooden shields and hanging them on the front of their homes, and children decorate banners for the town's streets. Everywhere colorful ribbons flutter in the breeze.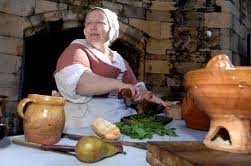 The main attraction is, of course, the Medieval Market. Here artisans from across the island and from the Spanish mainland display their crafts, and demonstrate their trade. You'll find glass blowers, shoemakers, blacksmiths, stonemasons, silversmiths,  and even cheese makers.
The festival entertainment includes jugglers, clowns, circus shows, and medieval theatre and concerts. All done to the backdrop of this prime castle fortress from the Middle Ages. You simply can't get any more authentic than that.
Photo Credit (Top): flickr.com
Photo Credit (Bottom): medievalists.net  
Categorized in: Cpadepera Castle, Mallorca, Medieval Festival, Spain timeshare exchanges, Spain timeshare rentals, timeshare vacation