From RedWeek's April newsletter comes this great timeshare vacation idea: If you love to eat and love to travel, then you may want to consider Las Vegas for your next vacation. The restaurants of some of the most famous chefs in America can be found in Las Vegas – for example, Emeril's Table 10 at the Venetian, Todd English's Olives at the Bellagio, and Bobby Flay's Mesa Grill in Caesars Palace.
Read on to learn about 3 great timeshare rentals near these amazing restaurants.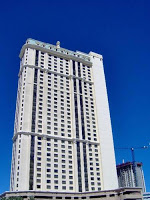 1.  Marriott's Grand Chateau
Offers one-, two-,and three-bedroom  timeshare villas with fully equipped kitchens, separate living and dining areas, and onsite amenities such as a beautiful rooftop pool and bar.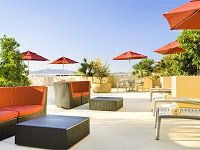 2.  Bluegreen Club 36
Named for the geographic location of Las Vegas on the 36thparallel, this resort offers one- and two-bedroom timeshare villas, a covered pool, poolside bar, and the onsite Djanel Spa.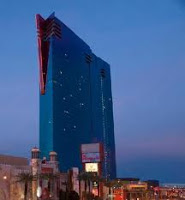 3.  Planet Hollywood Towers
Fully integrated into the Planet Hollywood casino and entertainment complex, this resort sits right on the Strip. Gaming, dining, entertainment, concerts, shopping, and private cabanas by the pool are all onsite.
Annual maintenance fees apply for all resales. See postings for details.
Categorized in: Bluegreen Club 36, famous chefs, Las Vegas, Marriott's Grand Chateau, Planet Hollywood Towers, timeshare rentals, timeshare resales, timeshare vacation