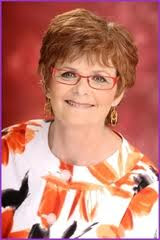 Lisa Ann Schreier, The Timeshare Crusader, has written a manifesto addressed to all timeshare owners.
DO NOT, UNDER ANY CIRCUMSTANCES, DO BUSINESS, OR EVEN ENTER INTO A CONVERSATION, E-MAIL OR MEETING, WITH A COMPANY THAT INITIATES CONTACT OR A COMPANY THAT YOU DO NOT HAVE A PRIOR RELATIONSHIP WITH, IF IT PERTAINS TO TIMESHARE.
Her post deals with the unsolicited phone calls, e-mails, and direct-mail pieces that timeshare owners are flooded with to either "get-rid of" or sell their timeshare.
At the just-concluded Timeshare Board Members Association (TBMA) meeting, of which Lisa Ann took part, there was a lot of talk about the need to educate consumers, as well as about the financial damage that is being done when owners fall for, "I have a buyer for your timeshare, just send me $1500 for the paperwork" schemes that seem to multiply daily.
While the TBMA works on coming up with one concise message for unsuspecting timeshare owners, Lisa Ann has published her own manifesto. "It's simple. I've been saying it for years. But now I'm asking everyone to read it, remember it, and pass it on."
Read Lisa Ann's article in its entirety. 
The Timeshare Crusader is a monthly contributor to Redweek.com where she answers questions from members about timesharing and the timeshare industry.
Categorized in: Lisa Ann Schreier, sell your timeshare, Timeshare Board Members Association, timeshare crusader, timeshare industry, timeshare owners