Greater Phoenix is the place to be on Mother's Day.  And renting a budget-friendly timeshare is the way to give Mom a special time. Here are 4 top ways to give her a Mother's Day weekend she'll always remember.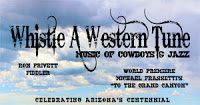 1. Cowboys and Jazz. What a combination! And one that works when you take Mom to "Whistle A Western Tune – Songs of Cowboys and Jazz." Renowned cowboy fiddler Ron Privett joins forces with the extraordinary Carolyn Eynon Singers (12 of whom are mothers!) as they celebrate Arizona's Centennial.
The program has not one but two highlights. The first is the world premier of Michael Frassett's "To The Grand Canyon." And the second is a sing-along when all Moms in the audience are invited to raise their voices in tribute to the grand state of Arizona by singing the Arizona State Song! This evening is not to be missed by any Mom and will be held May 12 at the Tempe Center for the Arts.

2. Mother's Day Tea. Maybe Mom is more the Tea and Crumpets type. Take her for an elegant high tea experience at the Rtiz-Carlton in Phoenix, hosted on both Saturday, May 12, and Sunday, May 13, by Tea Maitre d' Jeffery Hattrick. Mom will enjoy a variety of teas, as well as tea-infused sandwiches and pastries, and entertainment.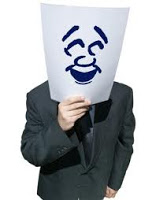 3. At the Improv.
For lots of laughs take Mom to a special Mother's Day event at
Jester'Z Improv in Scottsdale. Here local actors, comedians, and stand-up comics will perform improvisational comedy just for Mom, based on suggestions from the audience. These shows are suitable for all ages, so the entire family can join Mom for some good fun. There are two performances each on Friday and Saturday nights.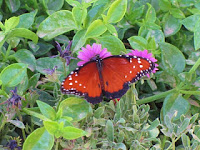 4. Mother's Day With Butterflies. If Mom is a nature lover, she's sure to love the idea of spending Mother's Day amidst colorful fluttering butterflies. Take her to the Desert Botanical Garden in Phoenix for the final day of its special Spring 2012 Butterfly exhibit on May 13. 

Hundreds of butterflies are housed in the spacious Marshal Butterfly Pavilion – a flight enclosed lush garden that recreates an appealing butterfly habitat.
Photo Credit (1): carolynenyonsingers.com
Photo Credit (2): about.com
Photo Credit (3): sixminutes.dlugan.com
Photo Credit (4): rohrer.blogspot.com
Categorized in: Desert Botanical Gardens, Greater Phoenix timeshare rentals, Mother's Day, Phoenix timeshare rentals, Scottsdale, Tempe Center for the Arts, Whistle a Western Tune